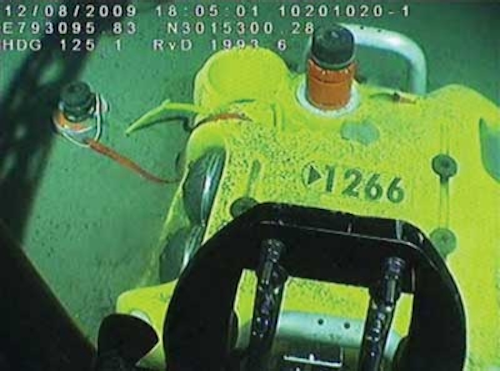 Bruce Beaubouef • Houston
Jumbo Offshore reports that its heavy-lift vesselHLV Fairplayer soon will undertake work as part of the Laggan-Tormore field development in the UK North Sea. In June, the DP-2 heavy-lift vessel will install four subsea protection structures for production flowlines at 600 m (1,900 ft) water depth in the Laggan-Tormore fields.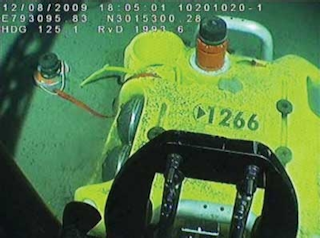 Jumbo Offshore's heavy lift vesselHLV Fairplayer will soon be undertaking work as part of the Laggan-Tormore field development in the UK North Sea.
These gas condensate fields, owned by Total and Dong Energy, are 125 km (78 mi) northwest of the Shetland Islands, a region that has been estimated to contain 17% of the remaining UK oil and gas reserves.
The subcontract, commissioned by client Allseas, will combine transport and installation services. The fields' subsea production and pipeline system is the deepest system in UK waters, and includes two 18-in. production flowlines. The flowlines will connect the subsea production facilities to the onshore processing terminal at Sullom Voe (Shetland). The two flowlines require protection structures at the Tormore starting point and at the Laggan tie-in location.
TheHLV Fairplayer will mobilize in Rotterdam (the Netherlands), taking temporary accommodation units onboard and preparing its deepwater deployment system (DDS). The four structures (composed of six elements) vary in weight from 180 to 270 tons and measure 38 x 21 x 6 m (124 x 68 x 20 ft). The vessel will make two consecutive trips. On each trip Jumbo will transport and install two structures in three lifts.
After project completion, Jumbo says it plans to keepHLV Fairplayer in the North Sea area for other installation opportunities.
Levingston contracts for world's largest jackup liftboat
PaxOcean Engineering Zhoushan Co. Ltd. of Singapore and the Levingston Corp. of Boerne, Texas, have signed a letter of intent to build a Levingston-designed 415WC (world class) jackup with an option for one additional similar vessel for an undisclosed contract value.
The Levingston 415WC jackup MOU (mobile offshore unit) will be the world's largest liftboat with 415 ft (126 m) of legs; an open deck area of 18,300 sq ft (1,700 sq m); a net deck load capacity of 1,654 tons (1,500 metric tons); and accommodations for 100 personnel including navigation crew.
This vessel follows in the footsteps of the Levingston 320E, the world's current largest liftboat. Levingston has delivered three of a six-vessel contract based on the 320E design, with the remaining deliveries scheduled to be completed by June 2012.
The 415WC vessel will have the fastest high-capacity Levingston-EBI 12-tooth pinion jacking system along with the Levingston-RAM Leg Encircling Crane.This vessel will be designed to work in harsh environments and with this design accommodations may be increased to meet additional needs.
Stimulation vessel tally adds a new company name
The 2011 world survey of stimulation vessels has changes from last year. The most notable is the completion of the Baker Hughes/BJ Services merger that was awaiting government approval at this same time last year. The two fleets of vessels are now merged.
In order to meet the final governmental requirements, each company took one vessel off its list. Those two vessels returned with the addition of a new company this year. Superior Energy Services acquired and re-named the pair of vessels, and joins the list of owners.
Other than this, there are not many changes to the list. The total number of vessels this year is 32, up a net one vessel from 2010. Schlumberger added two new vessels,DeepSTIM Brasil I and DeepSTIM Brasil II, while taking the DeepSTIM III out of service. According to plans, the DeepSTIM Brasil I will begin operations this month, and its sister vessel will join it in October. Baker Hughes vessel RC Baker is also off the list this year.
To see the listing of each vessel and its operations capacities, go to page 70 in this issue ofOffshore magazine.
Surf Challenger makes mark in GoM
Surf Subsea Inc. reports that its DP-2 multi-purpose support vessel, theSurf Challenger, has just completed intervention, maintenance, and repair operations for a major oil and gas company in the Gulf of Mexico. Surf Subsea says that the job is just one of several it has done since it acquired the vessel last year.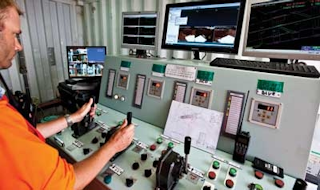 TheSurf Challenger just completed intervention, maintenance, and repair operations in the Gulf of Mexico.
Equipped with a 100Te knuckle boom crane, a 113Te heave-compensated, multi-purpose lifting tower, a 25 ft x 23 ft moonpool, and outfitted with two Triton XLS work class ROVs, the MSV has performed tasks from tree installations to plug and abandonment operations.
Surf Subsea says that theSurf Challenger is well suited to subsea construction and field development work, deepwater intervention tasks, flying lead installations, and jumper installations.
More Offshore Issue Articles
Offshore Articles Archives
View Oil and Gas Articles on PennEnergy.com