Offshore staff
WEST PERTH, Australia – African Petroleum Côte d'Ivoire Ltd. has agreed with the Société Nationale d'Opérations Pétrolières de la Côte d'Ivoire (PETROCI) and the Republic of Côte d'Ivoire to acquire an offshore exploration permit for block CL-513.

The 1,440 sq km (556 sq mi) block is in the Western Offshore area. African Petroleum will operate the block with 90% interest. PETROCI will hold the remaining 10%.

Exploration will target deepwater Upper Cretaceous submarine fans considered to have potentials similar to Jubilee in Ghana and Mercury in Sierra Leone.

African Petroleum has recently been awarded licenses in Senegal over two blocks: Rufisque Offshore Profond and Senegal Offshore Sud Profond. The area covers 18,277sq km (7,057 sq mi). The Company holds 90% interest with its partner Petrosen holding the remaining 10%.

African Petroleum currently holds a 100% interest in blocks LB-08 and LB-09 offshore Liberia, where it has completed 5,100 sq km (1,969 sq mi) of 3D seismic data. It has drilled one well in LB-09 with encouraging results.

African Petroleum holds a 100% interest in block SL-03 offshore Sierra Leone where it has recently completed 3D seismic acquisition covering 2,500 sq km (965 sq mi).

The Company also holds a 60% operating interest in blocks A1 and A4 offshore Gambia where it has completed 2,500 sq km of 3D seismic. This is in conjunction with its partner Buried Hill Gambia BV.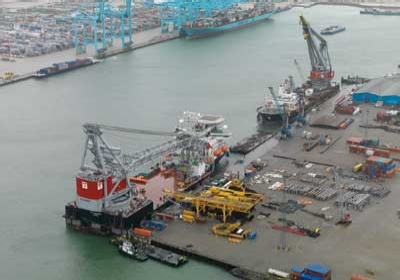 01/09/2012