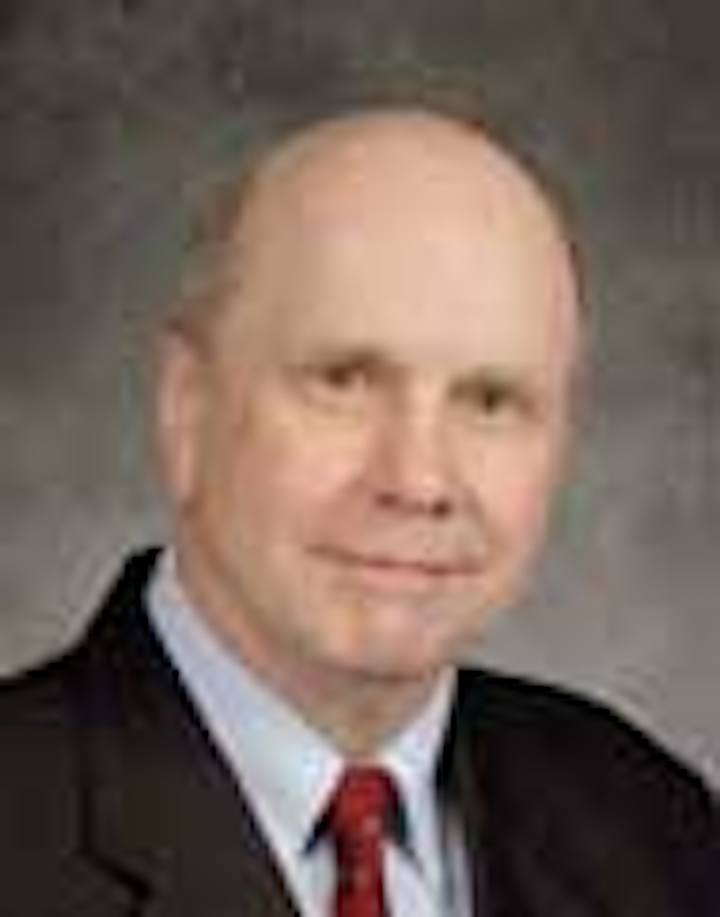 | | | |
| --- | --- | --- |
| | | Gene Kliewer • Houston |
CGG has started acquiring the Davros 3D BroadSeis and BroadSource multi-client survey in the Northern Carnarvon basin on the North West Shelf offshore Western Australia. At more than 11,000 sq km (4,247 sq mi), Davros is the largest seismic survey ever aquired by CGG in the Asia/Pacific region.
The Davros survey is being conducted by the Viking Vision, using CGG's BroadSeis variable-depth streamer configuration and BroadSource synchronized broadband multi-level source. The vessel is equipped with 12 Sercel Sentinel RD 2 Hz streamers, each measuring 5.1 mi (8.2 km). The data will be imaged by CGG using technology including pre-stack depth migration.
The Davros survey is designed to address the imaging challenges of the Rankin Trend, such as the effects of the high-velocity carbonate overburden, steeply dipping structures, fault shadow, and structural complexity at depth, all critical for selection of drilling targets.
Jean-Georges Malcor, CEO of CGG, said: "We believe Davros will reveal exciting new exploration opportunities, given its location adjacent to significant discoveries along the Rankin Trend. With the unique combination of BroadSeis with BroadSource and our advanced subsurface imaging technology it will significantly enhance interpretation of the area's Triassic to Lower Cretaceous reservoir units, which exceed 10 km (6.2 mi) in thickness and are expected to host significant quantities of hydrocarbons, as has been confirmed by these previous discoveries."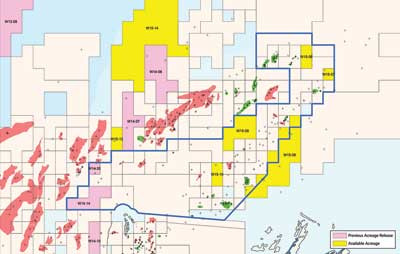 CGG is working on its largest-ever seismic survey in the Asia/Pacific region with its Davros project offshore Western Australia. (Map courtesy CGG)
CGG in 2015
In wrapping up 2014 and looking forward, CGG is in a new phase of its Transformation Plan 2015. Included in this new phase is a further fleet reduction from 13 vessels to 11 vessels and a capex reduction of about 25% for 2015.
The Transformation Plan launched at the end of 2013 and accelerated in 2014, has resulted in a 12% reduction in headcount, and a fleet reduction from 18 to 13 vessels.
SeaBird to lay up two seismic vessels
Another company addressing the weakness in 3D seismic demand is SeaBird. It has chosen to lay up the Geo Pacific as soon as it completes an African project. It will join Voyager Explorer taken out of duty in late 2014. The company anticipates redelivery of the Geo Pacific sometime this year, and the return of the Voyager Explorer next year.
SeaBird expects the global seismic market demand to be soft through 4Q 2015. The decline in oil prices and the cautious spending by oil companies delayed contract start-ups and reduced seismic demand. Nevertheless, SeaBird continues to secure additional 2D contracts and strengthened its 2015 backlog.
Offshore seismic project awards
While some companies see offshore seismic demand in decline this year, that does not mean there is no activity.
Polarcus Ltd. has an award from an undisclosed client for a 3D marine seismic project offshore Egypt using Polarcus' RightBAND technique for broadband data acquisition. The project should already be under way and nearing completion.
Chariot Oil & Gas Ltd. has a 2D seismic acquisition survey covering about 1,700 km (1,056 mi) in central blocks 2312 and 2412A offshore Namibia. SeaBird Exploration has the contract.
Chariot and its partners have agreed to initially carry out a 2D survey, which will infill an existing grid of data in order to better understand the regional prospectivity of this license area (which covers approximately 16,800 sq km/6,487 sq mi). Chariot says this will enable it to optimize the design of the location and size of the 3D seismic program required as a commitment during this current phase of exploration.
Electromagnetic Geoservices ASA (EMGS) will receive a revenue lift of $2.5 million related to the licensing round for mature areas on the Norwegian continental shelf – Awards in Predefined Areas (APA). EMGS says its multi-client data library in Norway now covers 44,000 sq km (16,988 sq mi) in the Barents Sea, in addition to approximately 10,000 sq km (3,861 sq mi) in the Norwegian Sea and 1,400 sq km (541 sq mi) in the North Sea.
Searcher Seismic and DownUnder GeoSolutions have agreed to market and license the Monodon Ultracube. The Monodon Ultracube consists of approximately 14,700 sq km (5,676 sq mi) of 3D and 2,000 km (1,243 mi) of 2D reprocessed data in the prospective Northern Carnarvon basin of the North West Shelf, Western Australia. The project incorporates a total of 16 individual 3D surveys and three 2D surveys shot between 1982 and 2004 and includes the reprocessing from field tapes using a state-of-the-art flow and cutting edge algorithms that include industry leading linear noise removal and regularization. The reprocessed data has been merged prior to anisotropic (TTI) pre-stack depth migration incorporating multi-iteration tomographic model building.
UT enhances geoscience research ties with Mexico
The National Autonomous University of Mexico (UNAM) and University of Texas' Jackson School of Geosciences will strengthen collaboration in the fields of energy, environment, and sustainability. The new agreement focuses on academic research in the earth sciences and engineering. It highlights the importance of Mexico to the Jackson School Department of Geological Sciences and the school's two research units – the Bureau of Economic Geology and the Institute for Geophysics. The new partnership will enhance the mutual academic opportunities created by Mexico's recent energy reform.
The new partnership will promote the mobility of postgraduate students, researchers, and faculty between the institutions. It will also help facilitate conferences, symposia, and joint academic programs and scientific research projects to identify and meet sustainable energy challenges.