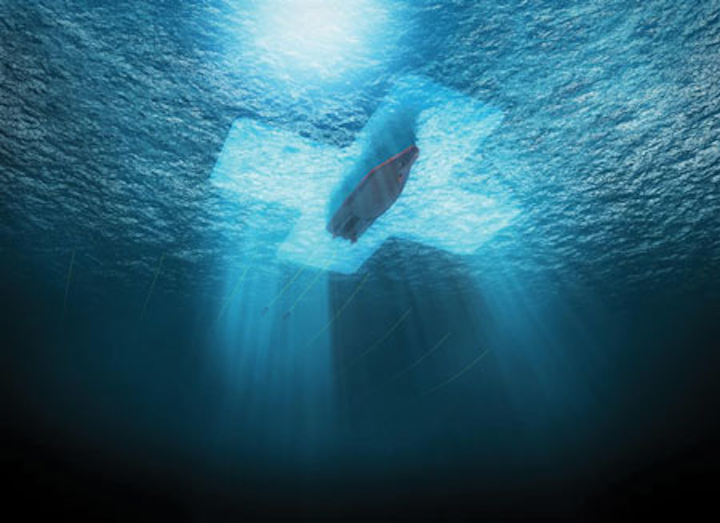 Sarah Parker Musarra• Houston
Spectrum starts multi-client 3D seismic survey offshore Australia
Spectrum has commenced a new multi-client 3D project over the Vulcan sub-basin offshore North West Shelf, Australia. The Cygnus 3D seismic survey is being acquired in collaboration with Polarcus and DownUnder GeoSolutions, and is supported by industry funding. The survey will comprise a minimum of 1,544 sq mi (4,000 sq km).
Polarcus will use its XArray configuration with a 41-ft (12.5-m) triple source shot interval and continuous recording. Processing will be done by DownUnder GeoSolutions through a broadband pre-SDM workflow. Final processed data will be available from 3Q 2016, with pre-STM fasttrack data available from 1Q 2016.
The survey is adjacent to Spectrum's Cartier Main 3D survey, which was acquired in 2010 and recently reprocessed to broadband PSDM.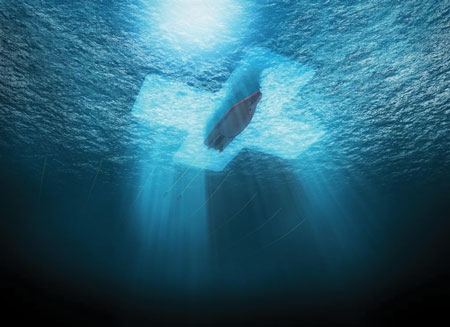 Fugro says its StarfixG2+ satellite positioning service is precise to 3 cm and measures latitude, longitude, elevation, and speed in real-time. (Image courtesy Fugro)
Fugro lands PGS satellite positioning contract
Fugro has won a three-year contract from PGS for the provision of satellite positioning systems for its entire seismic vessel fleet.
Fugro will supply PGS vessels with a number of completely independent global navigation satellite systems (GNSS). These systems include Fugro's recently launched Starfix.G4, a GNSS service to use all available GNSS systems (GPS, GLONASS, Galileo, and BeiDou), and Starfix.G2+, a global service offering centimeter accuracy in both position and height.
Starfix.G4 and StarfixG2+ are based on orbit and clock corrections generated from Fugro's own network of dual system reference stations.
EMGS reports GoM, Brazil projects
Electromagnetic Geoservices ASA (EMGS) has entered into a data licensing agreement with an international oil company for the provision of 3D EM data from the multi-client data library over the Daybreak project in the western US Gulf of Mexico. The agreement is worth $1.5 million.
Days before the US GoM deal agreement was announced, EMGS entered into a data licensing agreement with an international oil company for the provision of 3D EM data from the multi-client data library over the Foz de Amazonas and Ceara basin offshore Brazil. The agreement is worth $4.1 million.
Polarcus picks up more South American work
Polarcus Ltd. is expanding its South American campaign with an additional award from an unnamed client for a 3D marine seismic project in the region utilizing Polarcus' RightBAND technique for broadband data acquisition. Beginning in 3Q 2016, the project will run for about three months.
At that time, Polarcus will have two vessels operating in South America during 2016, acquiring five projects over approximately 14 vessel months, including the previously announced Brazilian projects.
Despite group bankruptcy, Dolphin Geophysical still afloat
Ten days after announcing a potential restructure of its debts, Dolphin Group ASA has decided to file for bankruptcy, due to deteriorating market conditions.
"The board of directors of the company has unanimously come to the conclusion that there is no longer a basis for continued operations, and subsequently the assumption of a going concern cannot be upheld," the company said in a statement. "The company will therefore today file a petition for bankruptcy."
Dolphin Geophysical AS simultaneously filed for a petition for bankruptcy. However, the UK-based Dolphin Geophysical Ltd. will continue to operate as normal, as it is not part of the bankruptcy estate.
Chairman Tim Wells and CEO Atle Jacobsen commented: "Due to the continued deterioration in the oil service market, Dolphin has had to make the decision to file for bankruptcy. It is a difficult decision, but in light of the unpredictability of the oil price and subsequent spending cuts of our customers, it has become impossible to have the visibility needed to continue our business."
Four days prior to the bankruptcy announcement, the company said it was having trouble reaching an agreement with its main stakeholders that would allow for a successful completion of its restructuring, noting that its board felt that business could not continue as it was currently. This statement continued by saying that the board of directors was searching for alternative solutions, but that unless a sufficiently acceptable solution can be reached soon with the relevant stakeholders, the company would "have no choice but to file for insolvent liquidation."
Along with the UK-based Dolphin Geophysical entity, the Singapore and US business will also continue to operate. Dolphin Geophysical Ltd. said that ongoing processing contracts in the UK are continuing and the banks are supporting a business-as-usual approach, paying staff salaries and maintaining operations. Multi-client sales are also continuing as normal.
Gareth Williams, chief geophysicist, said: "We will not only continue to fulfil our commitment under existing contracts but will also continue to bid on new projects as well. Our backlog currently stretches well into the second half of 2016 and we will continue to aggressively target suitable additional work."
Benthic to perform geotechnical analyses off Australia
Woodside has contracted Benthic to conduct offshore geotechnical site investigations for the proposed Browse FLNG and Greater Enfield developments offshore Western Australia. Benthic will deploy its PROD3 (Portable Remotely Operated Drill) for both projects from theJaya Vigilant. At Browse, PROD3 will perform in situ testing and sampling to identify the soil conditions and geotechnical properties, penetrating to depths of up to 35 m (115 ft) below the mudline, in water depths reaching 620 m (2,034 ft).
CGG GeoConsulting introduces Seep Explorer and GLOGOS
CGG GeoConsulting has acquired GLOGOS, the Global Onshore Gas-Oil Seeps data set, from Gas Consult. GLOGOS will be incorporated into the new Seep Explorer, creating what CGG says is the world's only onshore and offshore fully-attributed GIS-based seeps product suite for regional-to-prospect source de-risking. Hydrocarbon seep detection from satellite imaging maps the location and repeatability of naturally occurring oil seepage offshore.