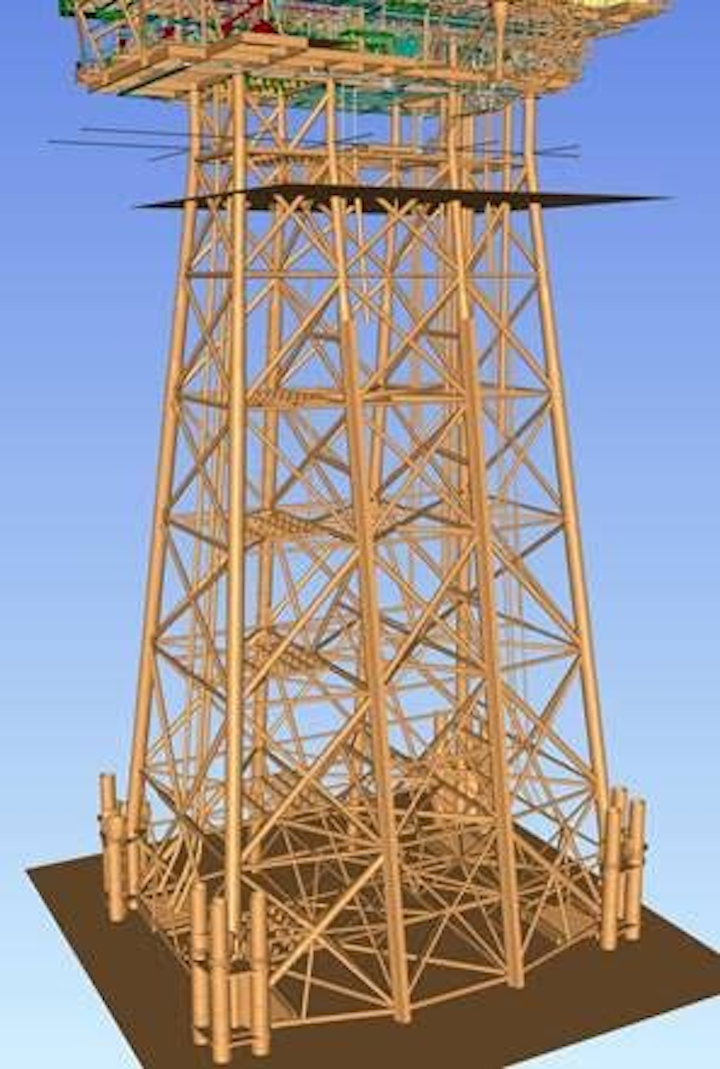 Offshore staff
LEIDSCHENDAM, the Netherlands – Heerema Fabrication Group has contracted DGI Doedijns to design and supply deliver the flooding system/upend control system for the new Peregrino II wellhead platform jacket offshore Brazil.
This will comprise 56 actuated valves, a control center, and interconnecting hoses. DGI Doedijns will also be responsible for installation of the equipment at Heerema's yard in Vlissingen.
The eight-legged jacket will support a drilling unit (WHP-C) and will be tied-back to the existing Peregrino field FPSO. Sail-away from Vlissingen is scheduled for October 2019.

It will be around 135 m (443 ft) tall, with a footprint of 66 x 53 m (217 x 179 ft), and a weight of 9,300 metric tons (10,251 tons), excluding the 12 piles.

According to Doedijns, these types of jackets are designed to float with the legs acting as floating chambers. The upend control center, a self-contained unit, will provide hydraulic power to operate the spring return-actuated valves that will control flooding of the jacket's floating chambers.
By controllably flooding the legs with water, the jacket will upend and can be installed safely, the company adds.

02/13/2018