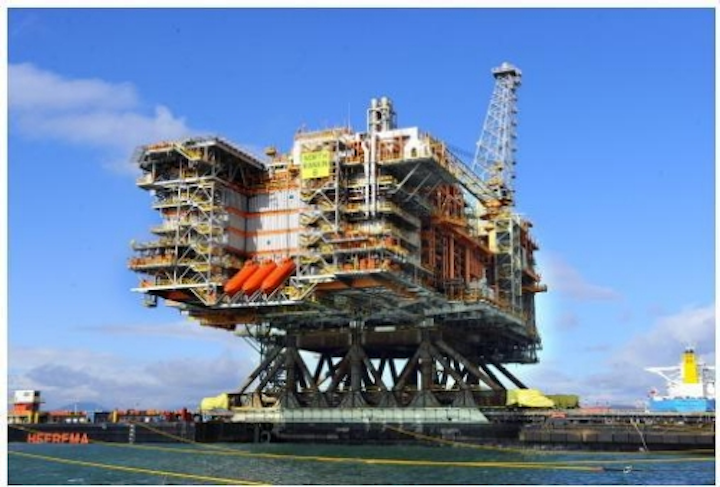 Offshore staff
ULSAN, Korea – A world-record size offshore platform is on its provisional transportation frame after being loaded by Hyundai Heavy Industries, according to the company.

The 23,600-ton North Rankin 2 topside was jacked up by 26.5 m (87 ft) and installed on the barge.

The platform is 100 m (328 ft) long, 50 m (164 ft) wide, and 80 m (262 ft) high. It is scheduled to sail to Woodside Energy's North Rankin and Perseus fields offshore Australia in mid-December for installation on a jacket set launched earlier this year.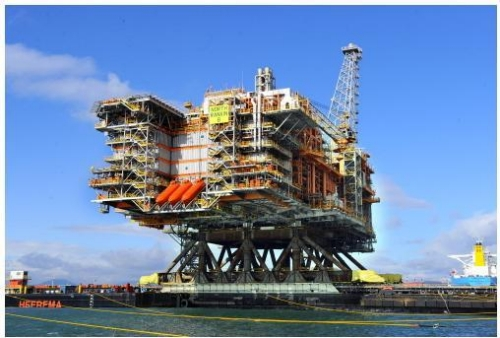 12/06/2011