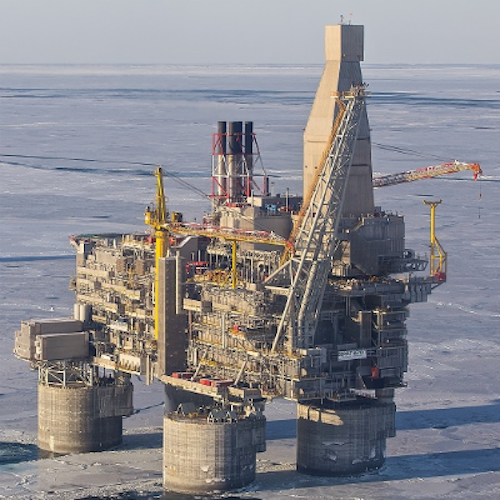 Offshore Staff
IRVING, Texas – ExxonMobil has started light oil production from the Sakhalin-1 project's Arkutun-Dagi field offshore eastern Russia. This is the last of the three fields to be developed in the concession – the location is 25 km (16 mi) off the northeast coast of Sakhalin Island.
Peak production from the giant Berkut platform is expected to reach 90,000 b/d, lifting output from Sakhalin-1 to more than 200,000 b/d. The other two fields –Chayvo and Odoptu – began production in 2005 and 2010, respectively.
Production from Sakhalin-1'sArkutun-Dagi field will be routed through the existing Chayvo onshore processing facility on Sakhalin Island and delivered through pipelines to the De-Kastri oil export terminal located in Khabarovsk Krai, Russia.
According to consortium partner Rosneft, Sakhalin-1 is the first large-scale shelf project carried out in the Russian Federation under the 1996 production-sharing agreement conditions.
Exxon Neftegas Ltd. is the Sakhalin-1 consortium operator with 30% interest. Its partners in the consortium include Sakhalin Oil and Gas Development Co. Ltd. (30%), ONGC Videsh Ltd. (20%), and two affiliates of Russian state-owned Rosneft, RN-Astra (8.5%), Sakhalinmorneftegas-Shelf (11.5%).
01/19/2015