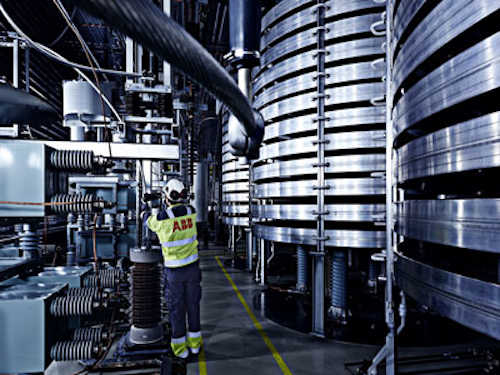 Offshore staff
ZURICH, Switzerland – Statoil has awarded ABB a $155-million order for two high-voltage direct current (HVDC) converter stations.
These will link the four-platformJohan Sverdrup offshore complex in the central Norwegian North Sea to Norway's onshore grid.
ABB will supply and commission equipment for the ±80 kV 100 MW high-voltage stations. One will be located onshore at Haugsneset, where it will turn alternating current (AC) from the grid into HVDC that can be transmitted efficiently over a distance of 200 km (124 mi) to the second station on the platforms.
There the DC current will be converted back into AC and distributed to the rest of the field.
The system will employ ABB's Voltage-Sourced Converter (VSC) technology, otherwise known as "HVDC Light," to ensure the long-distance transmission of electricity.
The equipment will be delivered during the first half of 2017.
Previously the company has supplied HVDC power-from-shore systems to Statoil's Troll A, compressors 1 and 2, and to BP'sValhall field. Further systems are currently on order for Troll A 3 and 4.
03/16/2015