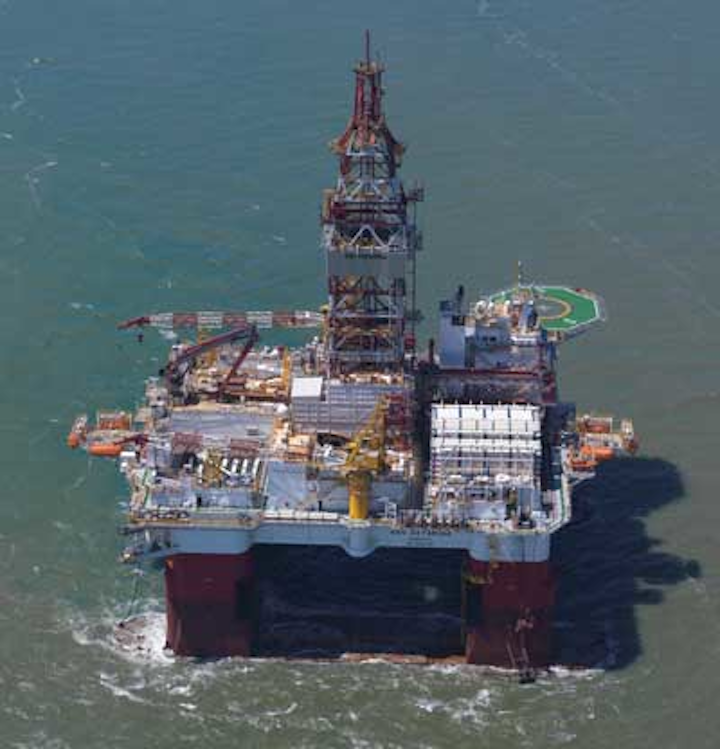 Russell McCulley
Senior Technical Writer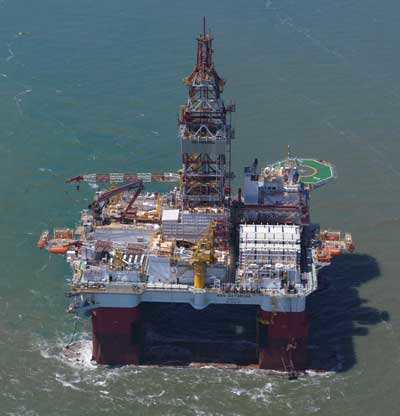 Petroserv'sSSV Catarina rig drilled the Lontra and Orca presalt prospects in Block 20 offshore Angola, two important recent discoveries for Cobalt International.
From the giant gas discoveries off its eastern coast to wildcat drilling in frontier areas in the west, sub-Saharan Africa continues to draw the interest, and investment, of international oil and gas companies. While the majors have long held a presence inWest Africa, and continue to explore throughout the continent, Africa has also rewarded smaller independent operators. And recent years have seen some of the continent's national oil companies adopt more prominent roles in projects in their home countries and abroad.
While 2013 was a somewhat lackluster year for big discoveries globally, five of the top six discoveries last year took place offshoreAfrica, including two in the frontier areas off Mozambique and Tanzania.
Agulha/Coral
Italy's Eni had a string of successes in Mozambique's offshore Area 4 in 2013, starting with the February announcement of results from the Coral 3 delineation well. Drilled in 2,305 m (7,562 ft) of water to 5,270 m (17,290 ft) TD, the well encountered 117 m (384 ft) of gas pay in an Eocene reservoir. The discovery added an estimated 4 tcf to Area 4 reserves.
In April, the company announced that the Mamba South 3 well had encountered 214 m (702 ft) of pay in Oligocene and Eocene reservoirs, and confirmed communication with reservoirs at the Mamba South 1, Mamba South 2, Mamba North East 1, and Mamba North East 2 wells. The well was drilled in 1,571 m (5,154 ft) water depths to a TD of 4,948 m (16,234 ft). Based on the results, Eni upped the estimated reserves at the Mamba complex and Coral discoveries to 80 tcf.
In September, the company released preliminary estimates of 5 tcf to 7 tcf of gas in place at the Agulha prospect in the southern part of Area 4. The tenth well in the Area 4 drilling program was drilled in 2,492 m (8,176 ft) of water to a TD of 6,203 m (20,351 ft) and encountered 160 m (525 ft) of gas pay in Paleocene and Cretaceous reservoirs. Eni planned to drill three more wells in the southern part of Area 4 this year.
Lontra
In early December, Cobalt International Energy announced the results of a drill stem test at the Lontra presalt discovery well in Block 20 offshore Angola. The well flowed at a rate of 2,500 b/d of condensate and 39 MMcf/d of gas. Cobalt said the rates were "significantly restricted" by the surface test facilities on Petroserv'sSSV Catarina drilling rig.
The well, drilled to a TD of 4,195 m (13,763 ft), found about 75 m (250 ft) of net pay in a gas interval with high liquids content and an oil interval. The drillstem test was conducted in the gas interval to gauge the fluid composition and flow capacity, Cobalt said. Chairman and CEO Joseph Bryant called Lontra "a discovery on a global scale" for Cobalt, Block 20 operator, and partners BP and Sonangol, who each hold 30% interest.
Cobalt had another Block 20 presalt discovery in early 2014 at the Orca prospect, which the company says could hold 400-700 MMbbl.
OGO
Afren, Lekoil, and operator Optimum Petroleum Development, partners in Oil Prospecting License (OPL) 310 offshore western Nigeria, claimed one of the year's biggest prizes with the shallow water Ogo discovery. The Ogo-1 exploration well, drilled to 10,518 ft (3,206 m) total measured depth, encountered a 524-ft (160-m) gross hydrocarbon section with 216 ft (66 m) of net stacked pay. A subsequent side track well found hydrocarbon intervals in the same Turonian, Cenomanian and Albian reservoirs logged at the discovery well, plus a 280-ft (85-m) thick hydrocarbon interval.
The partners launched an extensive 3D seismic survey of OPL 310 in the first half of 2014, and planned to drill an appraisal well at Ogo later in the year.
Nene Marine
Eni had another impressive find in 2013 with the shallow water Nene Marine 3 well offshore Congo. Drilled in 28 m (92 ft) of water in the Marine XII block, the well encountered a significant accumulation of wet gas and light oil. Eni said the Nene Marine field could contain as much as 1.2 Bbbl of oil and 30 bcm of gas in place.
Tangawizi
Statoil and Block 2 partner ExxonMobil hit pay with the Tangawizi-1 well offshore Tanzania. The well, in 2,300-m (7,546-ft) water depths near the recent Zafarani and Lavani discoveries, raised the total estimated gas in place in Block 2 to 15-17 tcf.
"We have so far completed five wells within 15 months and will continue with further wells later this year," said Tim Dodson, Statoil's EVP for exploration, when the discovery was announced. "Recoverable gas volumes in the range of 10-13 tcf brings further robustness to a future decision on a potential LNG project."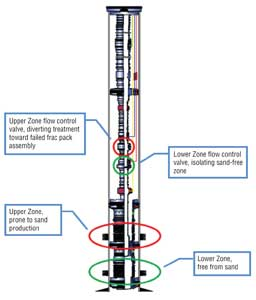 Click to Enlarge