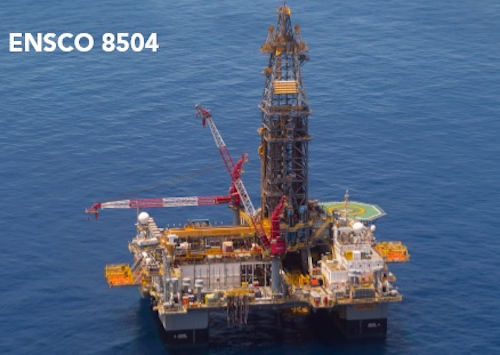 Offshore staff
LONDON– Ensco plc has issued an update on its offshore drilling rig fleet.
Offshore Vietnam,Repsol has awarded the semisubmersible ENSCO 8504a five-well contract that is expected to begin in April.
The drilling contractor won many new contracts and extensions in the US Gulf of Mexico.
Deep Gulf Energy awarded the semisubENSCO 8505 a two-well contract with an estimated duration of Nov. 2017 to May 2018.
The semisubENSCO 8503 has received a two-well contract from Walter Oil & Gas and a one-well contract from Apache. Stone Energy has extended by two wells its contract for the same semi.
Energy XXI has awarded the jackupENSCO 75 a two-well contract, which is expected to begin this month. The jackup will then go to work for Talos for 120 days. This contract is expected to start in April.
Fieldwood has awarded the jackupENSCO 87 a contract for three P&A and two recompletions wells in the GoM. This is expected to begin next month.
The jackupENSCO68 received a one-well extension from Byron Energy and will then go to work for Ankor Energy. This one-well contract is expected to begin next month.
The jackupENSCO 102 began a 400-day contract with Arena in November.
Offshore Suriname, Kosmos Energy has contracted the drillship ENSCO DS-12 for an estimated 60 days.
Offshore UAE, the jackupENSCO 104 has started a new 16-month contract with ADNOC. Later this year the jackups ENSCO 140 and ENSCO 141 are expected to start multi-year contracts in the Middle East.
Offshore Australia, Quadrant Energy has awarded the jackupENSCO 107 a five-well contract that is expected to begin in May. This month the semisub ENSCO DPS-1 (ex-Atwood Condor) began a 12-well contract with Woodside.
In January, the jackupENSCO 106 began a five-year contract with BP offshore Indonesia.
02/26/2018