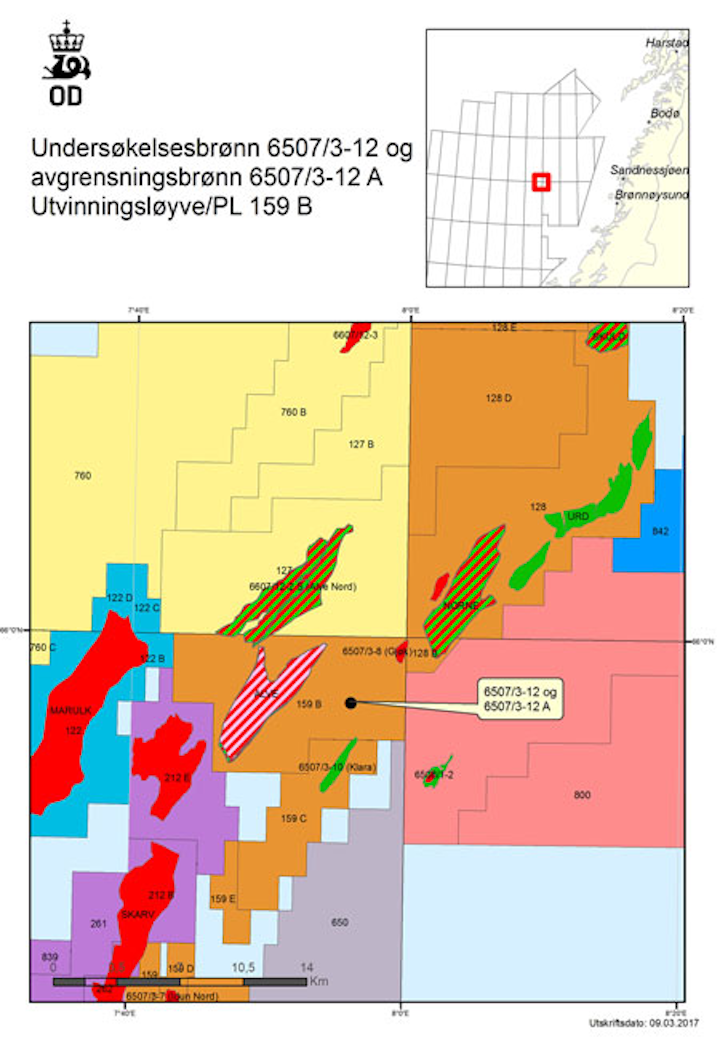 Offshore staff
OSLO, Norway – Statoil has proven minor volumes of gas in the Alve field area of the northern Norwegian North Sea following two exploratory wells, according to the Norwegian Petroleum Directorate (NPD).
The semisubmersibleDeepsea Bergen drilled the wells on production license 159 B, 6 km (3.7 mi) east of Alve and 200 km (124 mi) west of Sandnessjøen in 381 m (1,250 ft) of water.
Well 6507/3-12 encountered a total gas column of around 7 m (23 ft) in a Late Cretaceous sandstone layer with good reservoir properties.
The appraisal well 6507/3-12 that followed had to be halted, however, due to technical issues regarding presumed gas-filled sandstone.
NPD estimates the size of the discovery in the range of 1-5 bcm recoverable. The licensees will assess prospects of developing this and other nearby discoveries/prospects.
These were the third and fourth exploration wells on the license.
TheDeepsea Bergen now proceeds to the Åsgard field in the same area to complete production well 6506/12-S-4 BH.
03/10/2017