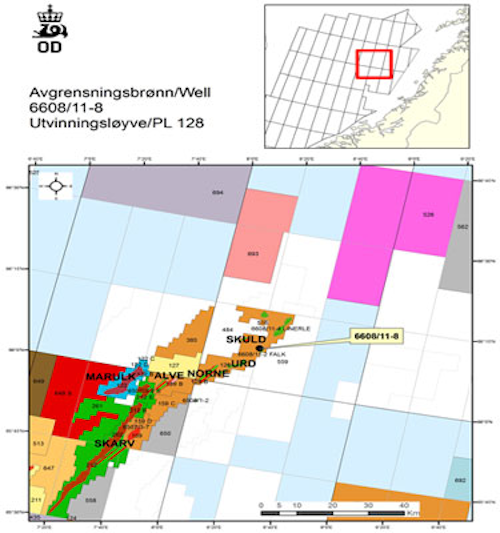 Offshore staff
OSLO, Norway – Statoil has permission from the Norwegian Petroleum Directorate to drill an appraisal well in the Norwegian Sea.
The semisubmersibleSonga Trym will drill well 6608/11-8 in the Skuld/Urd area in production license 128.
Petroleum Safety Authority Norway has approved Lundin's use of theMærsk Guardian for production drilling and completion in the North Sea. This relates to four wells on the Brynhild field in PL 148, in a water depth of 82 m (269 ft). The program is expected to last around 13 months.

The same rig has just finished drilling an unsuccessful wildcat in the area (well 7/4-3) for Lundin on the Upper Triassic/Upper CretaceousCarlsberg prospect, 24 km (14.9 mi) north of Brynhild.
5/23/2013