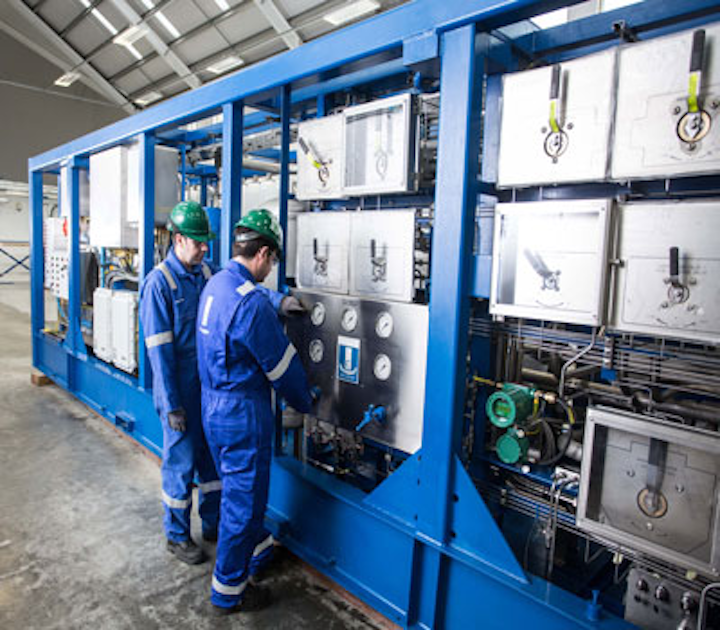 Offshore staff
ABERDEEN, UK – EFC Group has completed a $2.2-million contract to design and build a BOP and diverter control system for Dalian Shipbuilding Industry Offshore (DSIC) in China.
The equipment is installed onboard DSIC's newbuild jackup,JU2000E-13, otherwise known as Tasha, which DSIC is supplying to drilling contractor Apexindo.
According to EFC, the BOP/diverter control system central architecture is based on a fiber-optic network, providing full functionality from two or more locations, typically local hydraulic control, drillers' electric, and toolpushers' electric remote panels.
A solenoid valve enclosure provides an interface from the electric signals from the remote panel and provides pneumatic or piloted hydraulic signals to the BOP control actuators.
01/14/2015