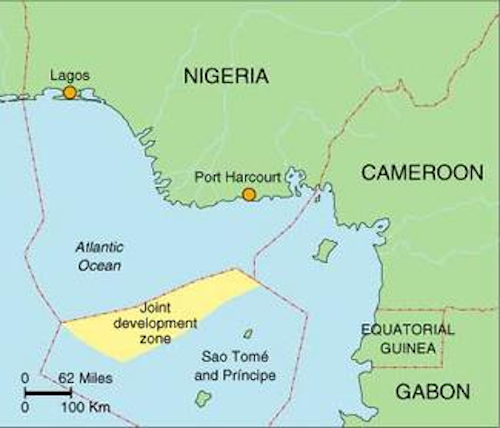 AAPG
The American Association of Petroleum Geologists (AAPG) held its annual convention in Houston last month. According to Larry Nation, AAPG Communications Director, this was one of the largest technical offerings ever with over 900 papers presented.
The most evident advance from last year was the steady progress being made with fully integrated interpretation software.
Another key trend is the increasing power and flexibility of PC-based tools. Now the smaller PC-based platforms can handle logs and seismic with ease. There is now an interpretation system for any budget, large or small.
Training center
A new training center was opened at Imperial College, London. The European Geoscience Technology Training Centre officially opened on Feb. 21. It offers a range of training courses to geologists, geophysicists, and petroleum engineers, using the latest petroleum exploration and development tools.
The state-of-the-art facilities comprise three adjacent computer laboratories in the Royal School of Mines building at Imperial College's South Kensington campus. Two rooms are equipped with 30 PC workstations, and a Unix-based laboratory is equipped with six dual-screen workstations.
The center is a joint collaboration between Imperial College, the Geological Society, and the Petroleum Exploration Society of Great Britain. Initial funding came from the AAPG: $50,000 from the AAPG Executive Committee, $50,000 from the AAPG Foundation, and $10,000 from the Society of Exploration Geologists. The Joint Association of Petroleum Exploration Courses donated $60,000.
This is the first of six such centers sponsored by the AAPG to be located outside the US. Software donations came from service-sector companies, including major donations from Schlumberger Ltd. and Landmark Graphics Corp. Contact: Dr. Mervyn Jones at Tel: +44 (0)20 7594 6885 or E-mail: m.jones@ic.ac.uk .
Economics
IHS Energy Group released AS$ET 2.3, the latest version of its E&P portfolio management tool. The application uses ring fencing and Monte Carlo modeling techniques.
IODP update
The Integrated Offshore Drilling program (IODP), successor to the JOIDES Offshore Drilling Program, is scheduled to begin Oct. 1, 2003. To this end, the Japanese have already completed a new riser-equipped drillship, the Chikyu (see Vessels column). The vessel will be available to IODP in 2006.
The US National Science Foundation released a tender for a non-riser drillship suitable for IODP use. Plans place its availability in 2005.
Europe's contribution is focused on bringing mission-specific platforms (MSP) to IODP for shallow waters or ice-covered polar drilling.
One of the IODP's major efforts will be to gather basic data from the polar regions where little drilling or coring data have been collected. MSP drilling expeditions could begin in spring 2004.
The interim Science Advisory Structure for IODP is now evaluating expedition proposals, including JOIDES proposals not scheduled in the remaining ODP expeditions. Proposal submission details can be found at www.isas-office.jp.
---
TECHNOLOGY

Spectral decomposition

Halliburton's Landmark Graphics Corporation, released SpecDecomp™, a reservoir imaging and interpretation technology. SpecDecomp claims greater resolution of reservoir bound-aries, heterogeneities, and thickness.

BP and Landmark initiated a joint-development program with Landmark in September 2001 to build the software using intellectual property from BP and Apache Corp.

New modules

Paradigm Geophysical Ltd. released the latest version of Geolog™ well data processing and analysis software with new capabilities for nuclear magnetic resonance (NMR) logs, including well-log imaging, petrophysical analysis, and electro-facies modeling. The software uses technology from TotalFinaElf.

Small clusters

Linux NetworX released ClusterWorX Lite, an entry-level version of its cluster management software, designed for cluster systems with 16 or less processor nodes. ClusterWorX 2.1 was released at the same time and features enhancements to simplify cluster admini-stration.

"Releasing an entry-level version of ClusterWorX allows both large and small customers to have access to professionally supported cluster management software tools," said Clark Roundy, Vice President of Marketing for Linux NetworX.
---
EXPLORATION

African JDZ

At a special meeting during the AAPG convention, Taju Umar, Chairman of the Board, Joint Development Authority, announced the creation of the Nigerian – Sã Tomé & Príncipe Joint Development Zone (JDZ). The new zone covers 20,000 sq km off the West African coast in 1,500 to 3,000 meter water depths.

Seismic surveys already exist over half of the JDZ. Veritas DGC has a regional 2D seismic program that extends into the northern part of the zone. WesternGeco recently completed a 2D regional survey over the eastern half. Petroleum Geo-Services is presently gathering a 4,500-sq-km, 3D survey over the northern portion with plans to extend the survey to the south for up to 6,000-sq km of coverage. According to Umar, the Joint Ministerial Council wants to hold a licensing round this year.

Baltic license

TGS-Nopec was granted a license by the Latvian Economy Ministry for initial prospecting of offshore crude in the Baltic Sea. The license gives the holder the right to perform an initial geological survey of the blocks, but does not allow exploration, drilling, or production operations. A licensing tender for 65 blocks off the Latvian Baltic shelf was announced last April, and TGS-Nopec submitted the only bid by the fall deadline.