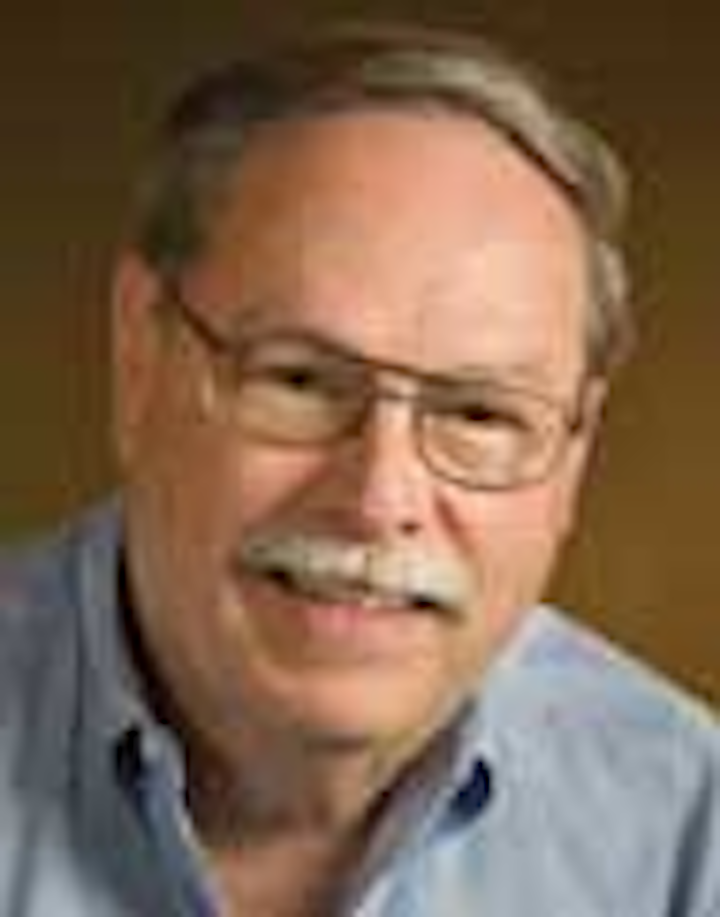 | | | |
| --- | --- | --- |
| | | Dick Ghiselin • Houston |
Every day, the news is peppered with stories dealing with the effect of the commodity price downturn. In them, an amazing amount of companies are quoted as saying something like, "We hope this is only a short down-cycle, and that we have a quick recovery." This is almost like acknowledging the obvious by saying, "We hope the sun rises again tomorrow." However, any seasoned oil executive will tell you that hope is not a plan.
Neither is buttoning down the hatches and riding it out. Whether the current down-cycle is of short duration or prolonged, all companies need to react appropriately to the reality that faces the industry. After previous down-cycles, many companies have developed detailed contingency plans to trim the fat and cut costs. This applies to operators as well as service and supply companies. Plan for the worst; hope for the best.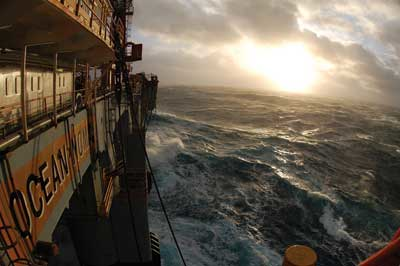 Drilling fleet contracts are often terminated early in a weaker market. Pictured is Diamond Offshore'sOcean Nomad. The Houston-based contractor recently received an early notice of termination of the semisubmersible's drilling contract from Dana Petroleum. (Photo courtesy Dana Petroleum)
The trigger point depends on the financial status of the company. Some are heavily leveraged and must move quickly; others can implement a staged approach.
For example, the drilling fleet represents one of the highest cost items on the balance sheet. Operators with long-term contracts for high-specification drilling units can seek sub-leasing opportunities to take their contracted rigs off their own books and put them onto someone else's. Many operators faced with drilling to hold their leases can satisfy this requirement with a well-by-well project using rigs acquired in this secondary market.
Larger offshore contractors are already stacking some rigs as well as delaying delivery of those under construction in various shipyards around the world. Early retirement of older, less capable units can reduce costs without jeopardizing the ability to recover once the hoped-for upturn arrives.
Everywhere, the loss of experienced personnel is of high concern. In previous downturns, the industry lost highly skilled people who joined other industries and never returned. Hard experience has taught painful lessons in the human resources area. As an example, during an earlier recession, one company waited until the last possible moment to cut personnel; the company was then was forced to make deep slashes with little opportunity to evaluate those involved. As a result, many people who should not have been released were cut. Today, this company has developed formal rolling evaluation plans so each manager knows who his or her bottom 20% of performers are at any time. When a downturn occurs, these individuals can be laid off without jeopardizing the company's ability to recover once the crisis is over. For regional downturns, many companies can solve overcapacity by transferring workers to areas less affected by the downturn. However, the relocation costs can be considerable, so this practice has its limitations. A third process is early-retirement of qualified employees, which can be an effective way to lower the headcount somewhat painlessly.
In a macro sense, some service companies are selling off low-profit subsidiary companies to strengthen the remaining team. This procedure can be effective for highly leveraged subsidiaries, or those with a high ratio of hard assets.
Ironically, many companies decide to cut marketing, possibly under the apprehension that the market is shrinking; therefore, sales and marketing departments should be severely cut-back. This is false economy, because the marketing departments represent the ability to grow the business, which is exactly what's needed in a business slump. Advertising and self-promotion can help grow market share in a declining market. A better solution would be to cut loss-leaders and focus on growing the most profitable departments, using a strong marketing team to identify and target high potential market opportunities.
Of course, everyone hopes the recovery will be quick and strong. But only those with a plan will be around to experience it.
OTC promises technical solutions
The 2015 Offshore Technology Conference and Exhibition will take place at Houston's NRG Park (formerly Reliant Park) during May 4 - 7.
Many breakthrough developments have been thoroughly field-tested and will make their commercial debuts at OTC. The exhibition has identified a variety of innovative tools, techniques and products through its "Spotlight on Technology" awards program. Winners were selected from a large number of entries by a panel of experienced judges who looked for ideas with the greatest degree of innovation and highest potential for profitability and safety.
The exhibition offers an excellent opportunity for visitors to meet with international exhibitors. In addition to the exhibits, the technical program supports technology transfer and gives visitors the opportunity to meet and confer with experts who may have solutions to their biggest challenges.
OTC conference organizers provide the following tips for getting employer support for you to attend:
Offer to prepare and deliver a short presentation to your colleagues to share what you learned. That way, others on your team will gain the benefits of your attendance.
Explain what you plan to get out of attending and how that will benefit your company.
Be ready with a plan that shows who will cover for you while you are attending the conference.
Offer to share a room to reduce hotel expenses and/or utilize complimentary hotel shuttle service at official hotels to avoid renting a car.
Share presenter handouts and exhibiting companies' materials with your colleagues.
If you are a member of one of OTC's sponsoring, endorsing or supporting organizations, you can take advantage of discounted registration.
Meet with clients before/during/after OTC to maximize time spent in Houston.