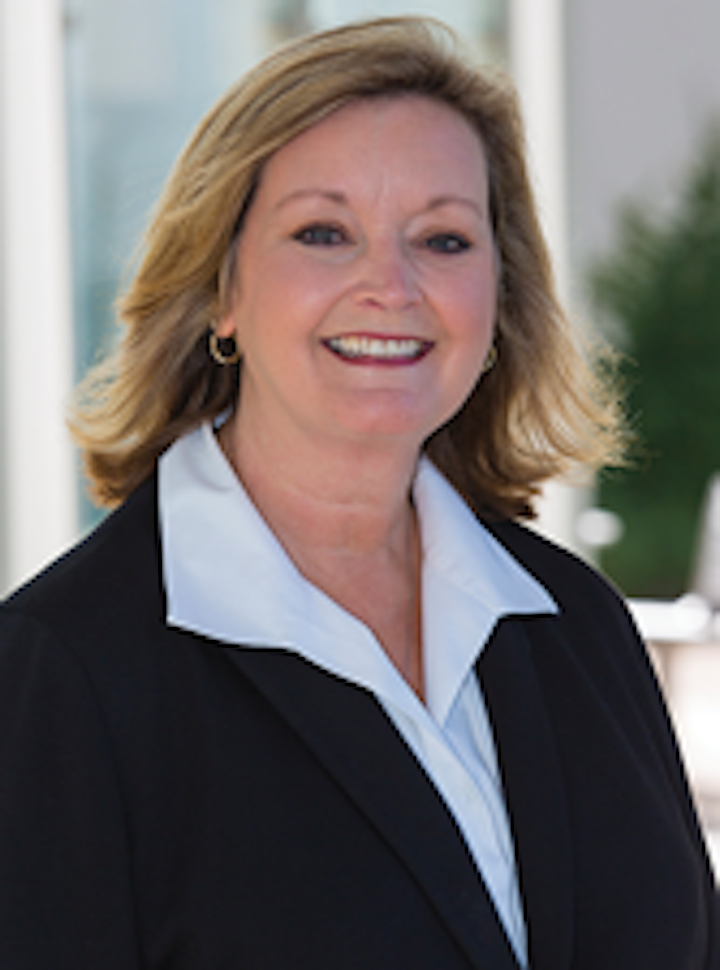 People
Alec Johnson has been named the 2016 Advisory Board Chairman of the sixth annual Topsides, Platforms & Hulls Conference and Exhibition. Since 2007, Johnson has worked for Petrobras as the lead mechanical engineer on the Cascade & Chinook FPSO project team.
Electromagnetic Geoservices has appointedStig Eide Sivertsen as CEO. He succeeds Bjarte Bruheim.
Wood Group Mustang has appointedElaine Lisenbe as CFO and Valencia Amenson as vice president Human Resources. Both will join the company's Executive Leadership Team, including Michele McNichol, who became the first female to lead a major energy engineering firm when she was named CEO in February.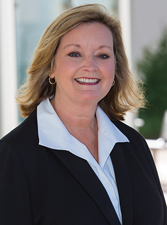 Lisenbe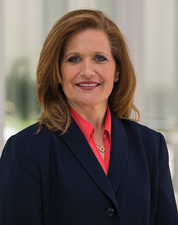 Amensun
Oceaneering International has promotedClyde Hewlett to COO, Alan R. Curtisto senior vice president and CFO, Eric A. Silva to senior vice president of Operations Support, and Suzanne Spera as director of Investor Relations.
Shannon E. Young, III has joined Cobalt International Energy as CFO and executive vice president. He replaces John P. Wilkirson.
Oil & Gas UK has appointedAlan Corbett, managing director at Bristow Helicopters; Dominic Macklon, president UK for ConocoPhillips; and Ray Riddoch, managing director and senior vice president Europe of Nexen Petroleum U.K. Ltd., to its board of directors. Corbett will represent the aviation sector, while Macklon and Riddoch will represent the operator community. Existing board member Craig May, Chevron Upstream Europe Ltd.'s managing director, has taken over the role of treasurer. Mick Borwell has succeeded Robert Paterson as health, safety, security, and employment director.
Erin Energy Corp. has namedSegun Omidele as COO, Daniel Ogbonnaas senior vice president and CFO, Chris du Toit as vice president, corporate finance and country manager for South Africa, and Christopher Heath as vice president, corporate finance.
National Oilwell Varco has appointedJose A. Bayardo as senior vice president and CFO. He succeedsScott K. Duff, interim CFO.
Jersey Oil and Gas has namedAndrew Benitz as CEO and Ronald Lansdell as COO.
The CGG Corporate Committee (C-Com) is chaired by the CEO,Jean-Georges Malcor, and includes the CFO, Stephane-Paul Frydman; the two COOs, Pascal Rouiller and Sophie Zurquiyah; and the executive vice president, Human Resources, David Dragone. The C-Com will share global management of the group and responsibility for the various business lines, group functions, and group departments.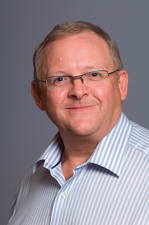 Benzie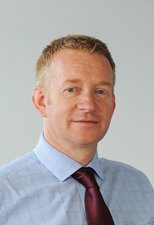 Charles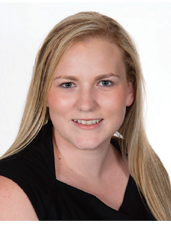 Lauenstein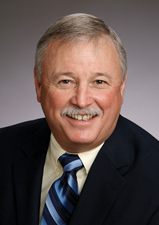 Tauzin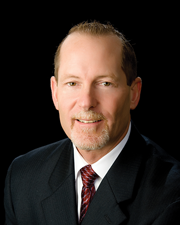 Hayes
The International Marine Contractors Association has namedAllen Leattas CEO and Richard Benzie as technical director.
Aquatic Engineering & Construction Ltd., an Acteon company, has appointedMartin Charles as group managing director.
Statoil has electedWenche Agerup to its board of directors.
Cubility AS has appointedBrandon Buzarde as vice president, International Sales.
Lars Sjöbring, senior vice president and general counsel of Transocean Ltd., says he will leave the company when a replacement is hired, but before year end in any case.
Aker Solutions has appointedDavid Clark as regional president of the UK and Africa. The company also has appointed José Formigli to its innovation board and to serve as an adviser for overall strategic decisions.
Stephen Greenlee, president of ExxonMobil Exploration Co., has been named chairman of the University of Houston's Energy Advisory Board.
The International Well Control Forum has appointedSarah Lauenstein as its first regional manager for Australasia.
Royal Dutch Shell plc has namedRonan Cassidy as chief human resources and corporate officer with effect from Jan. 1, 2016. He will become a member of the Executive Committee and will succeed Hugh Mitchell, who will be leaving the company after 36 years.
Knight Oil Tools has namedRickey Tauzin as executive vice president of sales.
Glacier Energy Services has appointedAlastair Gibbons to the senior operations team of its non-destructive testing business, Professional Testing Services. The company also has appointed Martin Kilmurry as managing director of its newly created specialist services division.
Greene's Energy Group has namedMichael Hayes as vice president and general manager of Pressure Testing and Services and the Engineering Group.
STATS Group has appointedDerek Smart as QHSE and HR director, Lisa Mitchellas commercial director, and Ron James as sales director.
Bill Smart has joined the Delmar Systems Inc. global business development team.
In Memoriam
Offshore industry pioneerEdward E. Horton III passed away on Aug. 13, 2015. He was 87 years old. A Navy veteran, he invented both the spar and tension leg platforms. He received his BA in civil engineering from Yale University and his master's degree in petroleum engineering from the University of Southern California. In 2001, Horton received the National Academy of Science's Gibb's Brothers Medal for "visionary and innovative concept development and design of offshore platforms, mooring systems, and related technology that have significantly influenced development of deepwater operations." In 2002, Horton was inducted into the National Academy of Engineering.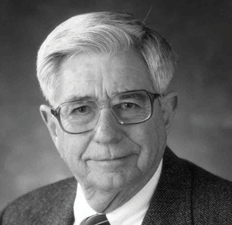 Edward Horton (Courtesy Offshore Energy Center)
He was the recipient of many other honors and awards including the lifetime achievement award of the Offshore Technology Conference, Offshore Mechanics Division of the American Society of Mechanical Engineering, Society of Petroleum Engineers, and Petroleum Technology Division of the American Society of Mechanical Engineers. Horton was named an Offshore Pioneer by the Offshore Energy Center, Ocean Star; was chosen as a Rhodes Petroleum Industry Leader by ASME; and was the recipient of a Hall of Fame Award for OTC Papers in Civil Engineering by the ASCE in 2010. He served on the American Bureau of Shipping's Offshore Technical Committee and was an active member of the Marine Technology Society, American Concrete Institute, Yale Alumni Association, Houston Asia Society, and the Advancement Committee of the Civil and Environmental Engineering Department at Rice University.
Horton is survived by his wife Anne Watts Horton, three daughters, six grandchildren, three step-sons, and four step-grandchildren.
Company News
Schlumberger Ltd. and Cameron have announced a definitive merger agreement in which the companies will combine in a stock and cash transaction valued at $14.8 billion. The agreement was unanimously approved by the boards of directors of both companies. The transaction is subject to Cameron shareholders' approval, regulatory approvals, and other customary closing conditions. The transaction is expected to close in 1Q 2016. In addition, Schlumberger has acquired Novatek Inc. and Novatek IP LLC.
The European Commission has approved unconditional clearance for the combination of Royal Dutch Shell and BG Group.
SCF has acquired the Australian and Southeast Asian business of Cal Dive International in partnership with Viburnum Funds and John Edwards. The company which will be renamed Shelf Subsea, will be headquartered in Singapore, and will also have operations in Perth, Australia.
Ensco has consolidated its global operations reporting structure from five business units to three. Brazil will report to the North & South America Business Unit based in Houston. Asia/Pacific will report to the Middle East, Africa, Asia & Pacific Business Unit based in Dubai. Europe and the Mediterranean Business Unit is unchanged and continues to be based in Aberdeen.
Independent oil companyTrapoilplans to rename itself Jersey Oil and Gas. The company's strategy will be to maintain, develop, and exploit North Sea interests with a greater focus than previously on producing. Additionally, it will seek potential acquisitions of other North Sea oil and/or gas producing interests, some of which have been identified and are the subject of commercial negotiations.
TheOil Search Ltd. board of directors has rejected Woodside Petroleum's proposal to acquire the company.
The Industry Technology Facilitator has started a joint industry project with Clearview Well Services to develop a new drillstring camera. Clearview will build a prototype for a live test of its multi-function camera that will do jet blasting during visual inspections, said ITF. The CDFC can be deployed by helicopter to carry out the operations in one trip of the drillstring.
Proserv Group LLC has acquired Nautronix.
William Jacob Management Inc. has signed a master services agreement to provide engineering and project management services to an unnamed oilfield services provider.
OEG Offshore has merged its US business with Louisiana-based oilfield equipment provider Cameron Rental and Tank Inc.
Accenture has entered into an agreement to acquireSchlumberger Business Consulting. Terms of the acquisition were not disclosed, and completion of the acquisition is subject to regulatory approval and other customary closing conditions.
The Well Control School has launched its new introductory level System 21 e-learning course for drilling operations. The System 21 e-Learning Drilling Operations course is now available for IADC WellSharp and The Well Control School certifications. The course includes workshops, simulation exercises, chapter and lesson quizzes to provide basic well control training. It is designed for drilling and well servicing personnel, consultants, asset managers, engineers, and well-site personnel, according to the company.
Sparrows Group has formed a partnership with Zamil Groupto provide its full range of services in Saudi Arabia.
Aptomarhas opened its "Aptomarin" marine control center in Trondheim, Norway. The 24/7 field monitoring operation is available to offshore oil companies operating in the main oil and gas hubs around the world.
Indian Register of Shipping has opened an office in Abu Dhabi.
Stork has signed an agreement to acquire Giovenco Industries Pty Ltd. in Australia.
LQT Industries LLChas received a contract for the construction of an E-House, a temporary living quarters building, and a work station for use on a platform offshore of Trinidad. The steel modules will be fabricated and outfitted at the company's construction facility in Abbeville, Louisiana. Construction is expected to be completed by the end of the year.
Viking Life-Saving Equipment A/S has acquiredNadiro A/S, a lifeboat and rescue craft systems manufacturer.
ClassNK has opened a new exclusive survey office in Brunei.
Intermarine LLC has opened an office in Quito, Ecuador.
National Safety Apparelhas acquired the TECGEN brand of technologically advanced safety apparel from INVISTA Ashburn Hill LLC.
Construction is under way onLloyd's Register's new Aberdeen energy headquarters. Located on the Prime Four business park in Kingswells, Aberdeen, the 100,000-sq ft (9,290-sq m) office complex is expected to be operational in 3Q 2017 and will have capacity for up to 900 staff.
Nylacasthas been named a finalist at this year's East Midlands Chamber Awards in the category of People Development, which acknowledges organizations that demonstrate excellence in the promotion and implementation of a learning and development culture. The East Midlands Chamber Awards aim to recognize, reward, and celebrate business excellence across Derbyshire, Nottinghamshire, and Leicestershire. The company also has invested in a new website.
DNV GL is building a new conference center and large-scale fire and explosion demonstration area at its hazard testing and research center in Cumbria, UK. Scheduled to be completed by the end of the year, the facility will feature destructive and non-destructive test facilities. Remotely located within RAF Spadeadam Ministry of Defence land in the Cumbrian countryside, the company said it will be possible to conduct confidential large-scale major hazard tests, including flammable gas dispersion, fires, explosions, pipeline fracture tests, blast, and product testing in a safe and secure environment.
Hoover Container Solutionshas acquired Tech Oil Products Inc.
FlowlineSpecialists is establishing an office and operating company in the UAE.
D'Appolonia has acquired a majority stake in Fano-based SeaTech.
BureauVeritas has acquired HydrOcean, an engineering company formed in 2007 in Nantes, western France, to provide hydrodynamic digital simulation for offshore structures and the maritime industry.
GAC has formed a joint venture with the ClearvacGroup to provide air hygiene and waste water management services in the UAE. Dubai-based GAC-Clearvac will serve offshore platforms and other vessels operating regionally.
Deborah Services Ltd.'s (DSL) industrial services division is teaming with Kazakhstan-based holding company LancasterGroup. Under the joint venture – DSL Caspian LLP – DSL will supply services including access solutions, insulation, protective coatings, and fire protection to various Kazakh offshore and onshore locations. The venture will employ a 500-strong team with around 450 in production and technical roles.
WeatherfordInternational has added a sand-tolerant pump to its artificial-lift equipment. It prevents abrasion caused by sand accumulation in the barrel/plunger that results in decreased pump efficiency or total failure.