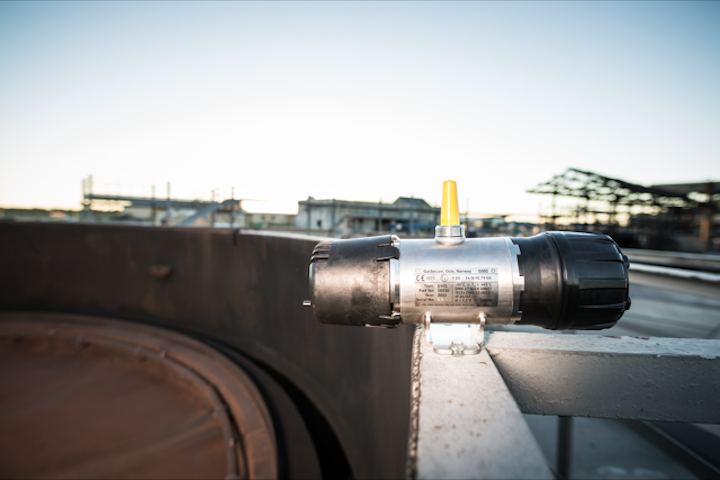 Offshore staff
HOUSTON– Dräger has reported that its new wireless gas detector, the GasSecure GS01, has received FM approval, a certification recognized by regulatory authorities.
The GS01 is used to detect the presence of hydrocarbon gases and warn operators of the risk of fire or explosion.
The gas detector combines single-beam, triple-wavelength infrared technology with extremely low power consumption. Its ultra-low power design and small integrated battery pack enable the device to operate continually for up to two years, depending on environmental conditions. The device's wireless communication is based on the open ISA100 Wireless standard.
John Wilson, vice president of Sales for Safety USA, Dräger, said: "The GS01 has been successfully deployed around the world in some of the harshest and most hostile environments – places where extremes of cold or heat pose major challenges. The GS01 offers significant value through reliable infrared operation, calibration-free design, and dramatically reduced installation time and cost."
Dräger says that the device has been used on offshore oil and gas facilities such as production platforms, rigs, FPSO/FLNG vessels, gas terminals, and processing plants.
The company added that a customer saved between 60 and 80% in total project costs for its offshore oil production platform due to reduced engineering, wiring, installation time, and documentation demand.
06/20/2017