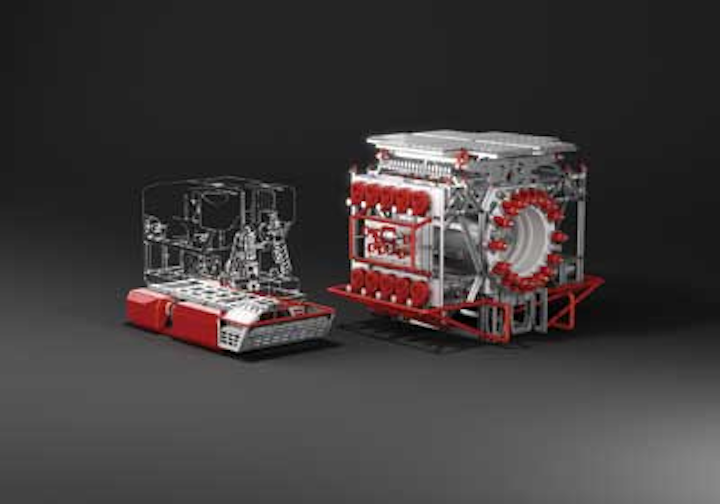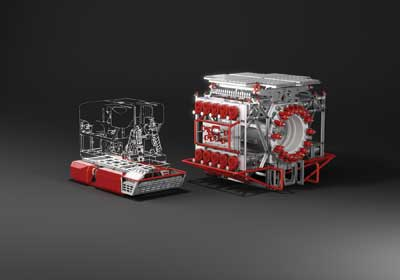 The TDW Clamp Installation Tool has three main components: clamp assembly with running tools; control skid; and laptop computer with control software.
TDW Offshore Services has unveiled its new Clamp Installation Tool (CIT), a compact system for use in water depths up to 3,000 m (9,843 ft). The system has three main components: a clamp assembly with running tools; a control skid that interfaces with a remotely operated vehicle (ROV); and a laptop computer with control software. As part of its CIT service, TDW supplies its proprietary control skid and installation frame with running tools. These can be used together with any third-party supplied work-class ROV to install a wide range of commercially available clamps. TDW's control skid is designed to deliver the hydraulic/electric resources required for a wide range of clamp sizes and pressure classes, and its functionalities can be extended, if required.
TDW says the CIT can be adapted to commercially available clamps of all sizes. The remotely controlled process offers full topside visibility and control of the clamp installation process, and complete clamp installation operation can be run in auto mode from the vessel control room. The system is designed to interface with different running tools, and features an interface plate to connect standard work class ROVs to the control skid. Reusable tools for bolt spinning, tensioning equipment, etc., are connected to the clamp in a retrievable frame.
Almost 98% of all subsea hot tap operations involve the use of a post-installed mechanical tee with elastomeric pressure sealing elements, while the remaining 2% use hyperbaric-welded tees or pre-installed tees, TDW says. The process of installing fittings or clamps on subsea pipelines prior to hot tapping operations has traditionally necessitated the use of divers. TDW developed the remote-controlled CIT to offer pipeline operators a diverless method for installing mechanical tees, or as part of an integrated hot tap assembly. When coupled with TDW's remote-controlled Subsea 1200RC Tapping Machine, which is used to carry out diverless subsea hot tapping, the entire subsea process – from clamp installation to hot tapping – can now be performed without diver involvement.