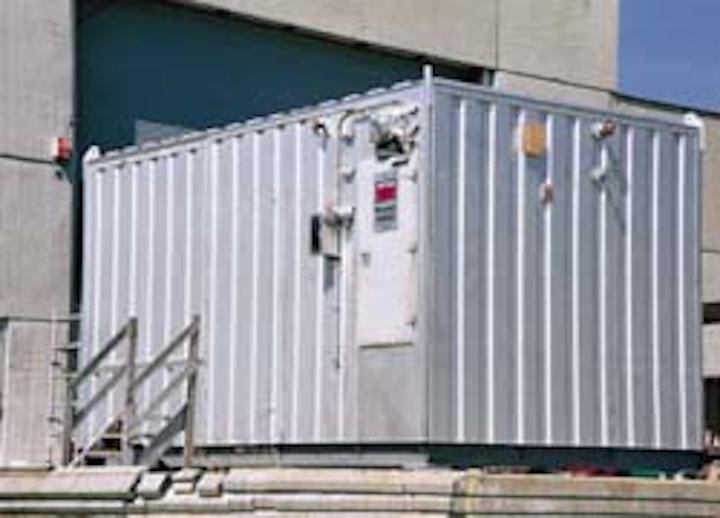 Frank Mohn delivered two fire-water pump modules for Maersk's Harald Field: the stainless steel A60 module contains the diesel-driven pump with all auxiliaries required for 24 hour uninterrupted service.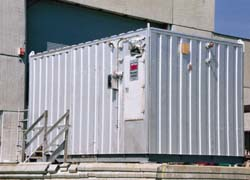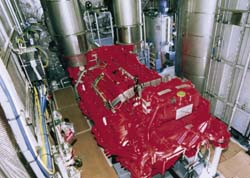 The two waterpumps delivered for Maersk's Harold Field.
Two modularised Framo fire pump systems delivered recently to Maersk's Harald West development in Denmark contain the world's most powerful fire-water pumps for offshore duty - rated at just under 2MW.
Manufacturer Frank Mohn, based in Bergen, Norway, has delivered six further complete modules to North Sea users over the past year, including four for Phillips' Ekofisk Field redevelopment. Altogether Frank Mohn has now supplied over 160 fire-water systems of various types to users worldwide.
Compared with a skid-mounted unit, the modularised system offers compactness and ease of installation, according to Frode Hjelmeland, sales manager for the oil and gas division. "The module makes life easier for the client as there is only one interface point. We can land a string-tested module at the fabrication yard, ready for installation, and with all the major requirements already taken care of: fuel system, control system, cooling system, combustion inlet and exhaust outlet."
The module comes with built-in protection in the form of an enclosure, rated from A60 (as per the Harald modules) up to H120, as was an order supplied to Texaco UK's Tartan platform. With skid-mounted units, protection has to be provided separately.
The compactness of the Framo system springs from the company's choice of a split-design approach employing two pumps instead of the conventional one-pump system. This split design entails a hydraulically driven lift pump installed below the water line which supplies water to a booster pump feeding the fire ring main. The lift pump weighs less and is easier to install than the large multi-pump required by the conventional system, and offers greater flexibility in terms of location.
Benefits derived from the compactness of the Framo system are most evident on production ships. The FPSOs hydrocarbon process plant demand much greater fire-water requirements than a vessel with conventional maritime functions; however, space is also at a premium. In this context, the fact that part of the Framo system is installed outside the hull is clearly advantageous.
Frank Mohn has 11 orders currently for FPSO applications, including Shell UK's Teal floater, BP's Foinaven and Schiehallion vessels and Statoil's Yme FSU, as well as the Yme jack-up production unit.
Copyright 1996 Offshore. All Rights Reserved.