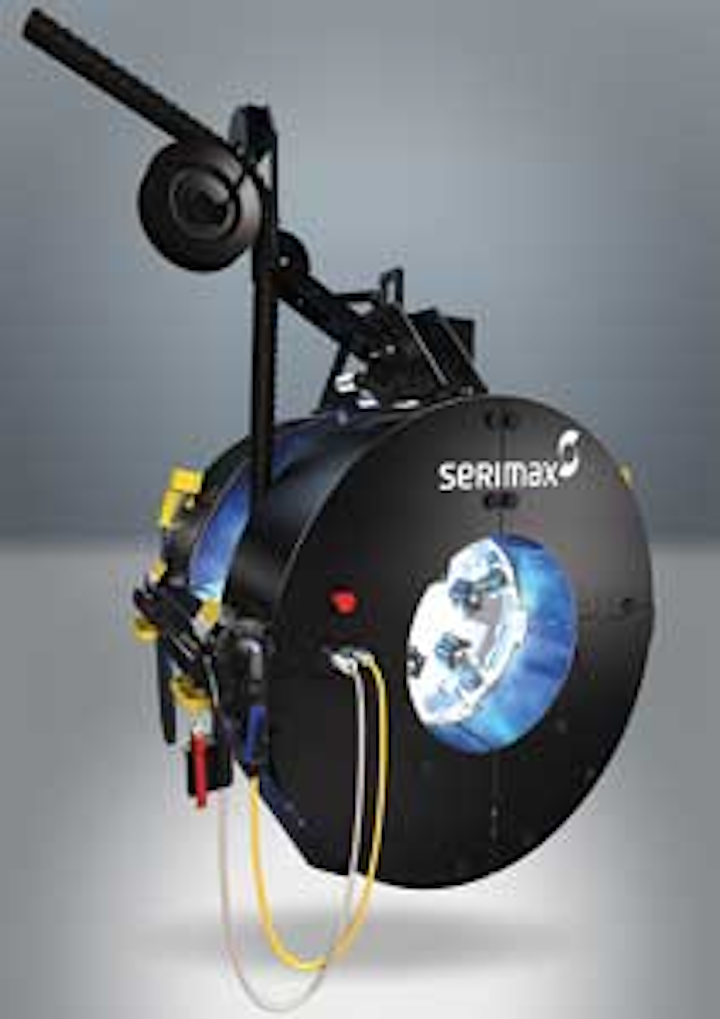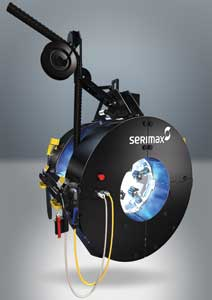 The Externax clamping and welding device.
Serimax has introduced Externax, a fully-automated, high-productivity, external alignment, clamping and welding device, specifically designed for tie-in welds. Externax welds on all types of pipeline applications (flowlines, risers), on any pipeline material grades (CMn, CRA), for pipe outer-diameter sizes between 4 and 20-in., and is ideally-suited to spoolbase projects, whether fixed or mobile.
Bringing transferability and repeatability in advanced automated welding processes up to the tie-in weld, Externax allows for quality- and integrity-focused welding. As an integral part of a spoolbase production strategy, Externax saves time during fit-up, alignment, clamping and welding operations, to ensure productivity increases on the critical path for spooling activities, reducing vessel mobilization durations and increasing spoolbase capacity management.
In addition, thanks to its fully-automated, remote-operated interface, requiring up-front programming of welding parameters, Externax has successfully integrated technological innovations, while mitigating operating risks and facilitating utilisation and training.
In this respect, Externax caters to a dynamic offshore contractor base, driven by increasingly stringent HSEQ standards, a focus on integrity management and production quality, project optimisation and cost imperatives, and global/local flexibility.