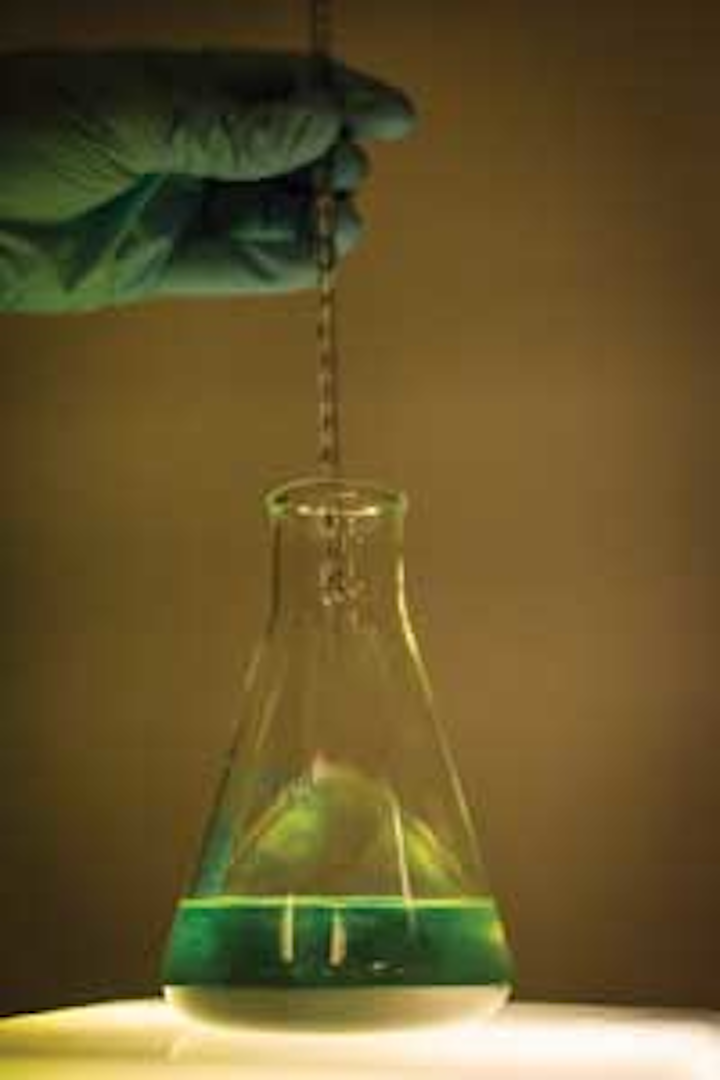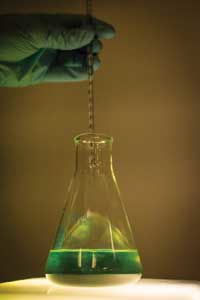 Evolution is a clay-free, water-based polymer system.
Newpark Drilling Fluids has developed the Evolution water-based drilling fluids system. Ideal for many oil and gas well drilling conditions, including horizontal wells and high-pressure/high-temperature environments, the system allows for enhanced lubricity, high-fluid density, contamination tolerance, and wellbore stability.
The company says it designed the Evolution suite based on the belief that a system comprised of clean, industry-leading products will produce consistent results. Its team of engineers, chemists, and technicians were challenged with creating a straightforward, yet versatile formulation that improved performance over traditional drilling fluid systems. The new suite of products needed to match or exceed the rate of penetration (ROP) achieved with diesel-based fluids, tolerate high temperatures, and minimize days on well. Environmental sensitivity also required the system to improve well site waste management and retain the ability to recycle and reuse the fluids.
Water-based formulas minimize environmental impact, which reduces cuttings and remediation/disposal requirements. Enhanced lubricity increases ROP and time on bottom, which decreases total drilling days. Stable, flexible, efficient systems reduce overall drilling time and cost.
It is the first water-based, clay-free polymer system engineered, tested, and proven for use in harsh horizontal shale gas intervals. The company says the system's effectiveness in demanding production intervals – including both directional kickoff from vertical to horizontal and subsequent long lateral sections through hydrocarbon-bearing shales – has proven its value as an environmentally superior alternative to diesel-based fluids.
The basis for the system consists of two components. The first is the company's proprietary EvoVis viscosifier, an anionic polymer blended with a synthetic carrier that provides viscosity for high-density drilling fluid formulations and acts as an inhibitive coating agent for drilled cuttings.
The second is its EvoLube drilling performance enhancer, which provides oil-based mud-like lubricity, minimizes torque and drag, enables transmission of drillstring weight to bit, and enhances ROP.
Newpark says the success of the fluid system is largely the result of its ability to withstand high bottomhole temperatures in the presence of contaminants, particularly CO2.