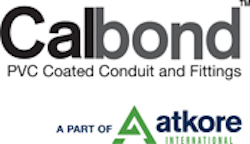 Offshore field development projects are facing significant challenges from the prolonged low oil price environment.
However, recent cost reductions and technological breakthroughs have enabled many companies to expand their portfolio of sanctionable deepwater developments.
In addition, innovations in project delivery, commercial arrangements, and financing structures are creating new levers by which operators can further alter project cost structures and upfront capital requirements.
In the "Top Offshore Projects" webcast, sponsored by Bentley Systems and Calbond, the Offshore editors will select the projects that have successfully been re-engineered and restructured to succeed in today's marketplace, and will the describe the new technologies and engineering methods that have enabled these projects to move forward.
Register/View