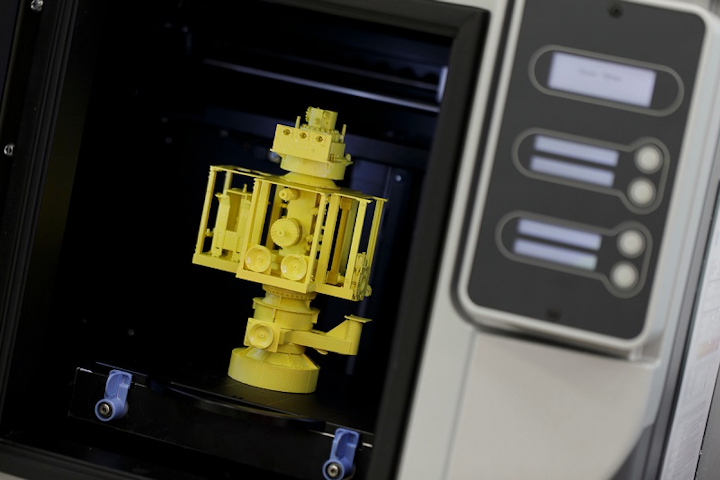 Offshore staff
EDINBURGH, UK – Scotland's government has agreed to provide £4.9 million ($6.5 million) in funding for a £31-million ($41.1-million) investment by Baker Hughes, a GE company (BHGE) in its manufacturing capability in northeast Scotland.
The funding package, secured following an application toScottish Enterprise, will help develop an existing facility into a new Centre of Excellence (CoE).
According to BHGE, subsea equipment designed and manufactured at this facility will support activity worldwide, from 10,000-ft (3,048-m) water depth operations offshore West Africa and Australia, to the Gulf of Mexico and oil fields in the Barents Sea offshore northern Norway.
The new campus will benefit from advanced manufacturing tools and processes such as:
Virtual reality tools to help technicians assemble equipment digitally and troubleshoot issues before construction starts
Automation to improve efficiency of activities such as welding, testing, and material-handling
Sensor-equipped machines allowing clients to view updates of manufacturing activities and equipment test results via an iPad in real-time. The sensors will also provide BHGE with data to improve operations and increase productivity
3D printers to help assemble prototypes of components and complex structures, as well and actual production parts
Laser-measuring devices, including trackers and scanners, helping engineers and designers to make better and faster measurements of components and improve equipment-build accuracy.
The focus of R&D activities at the campus will be on new technologies that reduce costs, enhance productivity and lower the carbon footprint of oil and gas operations in demanding offshore and onshore environments, including ultra-deepwater, and high-pressure/high-temperature subsea wells.
05/30/2018