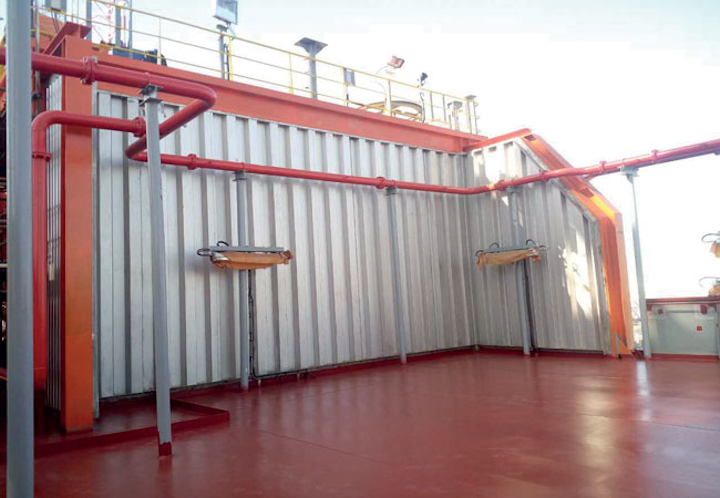 Offshore staff
DARLINGTON, UK – Mech-Tool Engineering (MTE) has delivered a fully certified ABS fire-rated wall system to DSIC Offshore in China.
The stainless steel A60 system will protect personnel on the deepwater semisubmersible drilling rig,BT4000, should they need to use the evacuation lifeboats during an emergency.
DSIC Offshore is the offshore division of Dalian Shipbuilding Industry. MTE completed design and manufacture of the equipment at eight weeks at its Mech-Tool Korea (MTK) production site in Busan.
On delivery to DSIC shipyard the fire wall system was installed within one week, with MTE engineers onsite to provide additional installation support.
TheBT4000 will perform light workover/well intervention operations offshore Brazil, the Gulf of Mexico, West of Africa, and Southeast Asia. It can operate in water depths of up to 2,400 m (7,874 ft).
02/27/2017