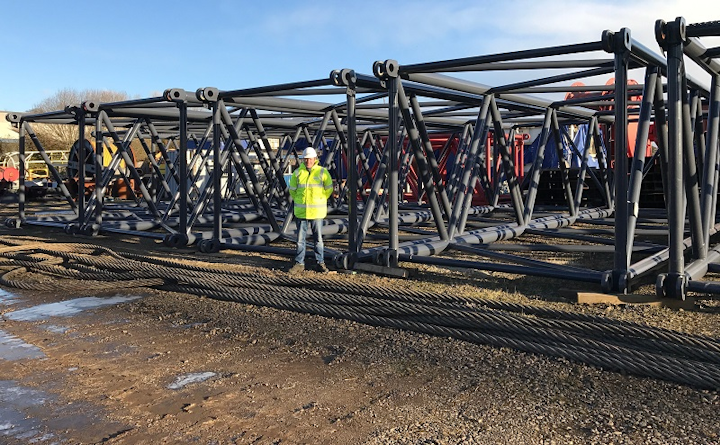 Offshore staff
FORFAR, UK – Oilfield Machinery (OilMac) has acquired a 1,500-metric ton (1,653-ton) crane for use by its new heavy lift division - OM HEAVY LIFT.
This is said to be one of the largest capacity fixed cranes in Europe, capable of lifting to 900 metric tons (992 tons) from the center of a boat or barge.
It will be located permanently on a new heavy-lift pad at the newly constructed quayside inDundee, on Scotland's east coast, and will be available for various tasks, including decommissioning of offshore structures.
Crane operations should start early next year.
12/11/2017