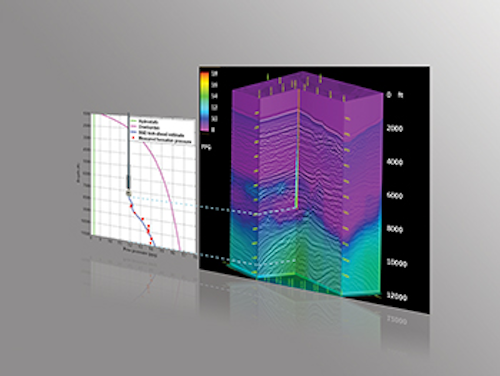 Offshore staff
HOUSTON– Schlumberger has received an OTC Spotlight Award for the Seismic Guided Drilling service.
Seismic Guided Drilling predicts formation pressures hundreds of meters ahead of the bit while drilling. The service uses both surface seismic and logging-while-drilling (LWD) data to provide a 3D look-ahead velocity model with reduced uncertainty. This model leads to better geological and geomechanical description enabling proactive drilling decisions, particularly in deepwater exploration.
Velocities ahead of the bit are re-calculated from seismic reflections by using LWD velocities behind the bit as a constraint. Compared with pre-drill predictions, this provides much more accurate results, which can be used in velocity-to-pressure transforms to give more reliable formation pressures.