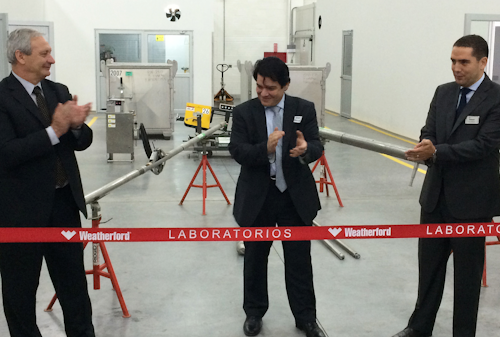 Offshore staff

BOGOTÁ, COLOMBIA –Javier Betancourt, the president of Agencia Nacional de Hidrocarburos – Colombia (ANH) marked the official opening of the new Weatherford lab in Bogotá, Colombia, in a ribbon-cutting ceremony. This new facility provides traditional core and fluid analysis combined with specialty services such as shale rock properties, geochemistry, wellsite geosciences, frac fluids, drilling fluids, and elastomer testing.

This is the first dedicated integrated laboratory in Colombia for Weatherford, and it brings a multi-disciplinary service approach to the life cycle of the region's hydrocarbon assets. The new facility in Bogotá is 1,400 sq m (15,069 sq ft), and can accommodate 40 to 50 staff members.

Weatherford currently operates eight laboratories in six countries in Latin America and more than 40 globally.

06/16/2014