FPSO/FSO business going strong
Mitsui Ocean Development & Engineering Co. Ltd. Inc. (MODEC) expects to build one-third of its FPSOs and FSOs as newbuilds, despite a very challenging environment and amidst rising costs at shipyards.
Nov 1st, 2007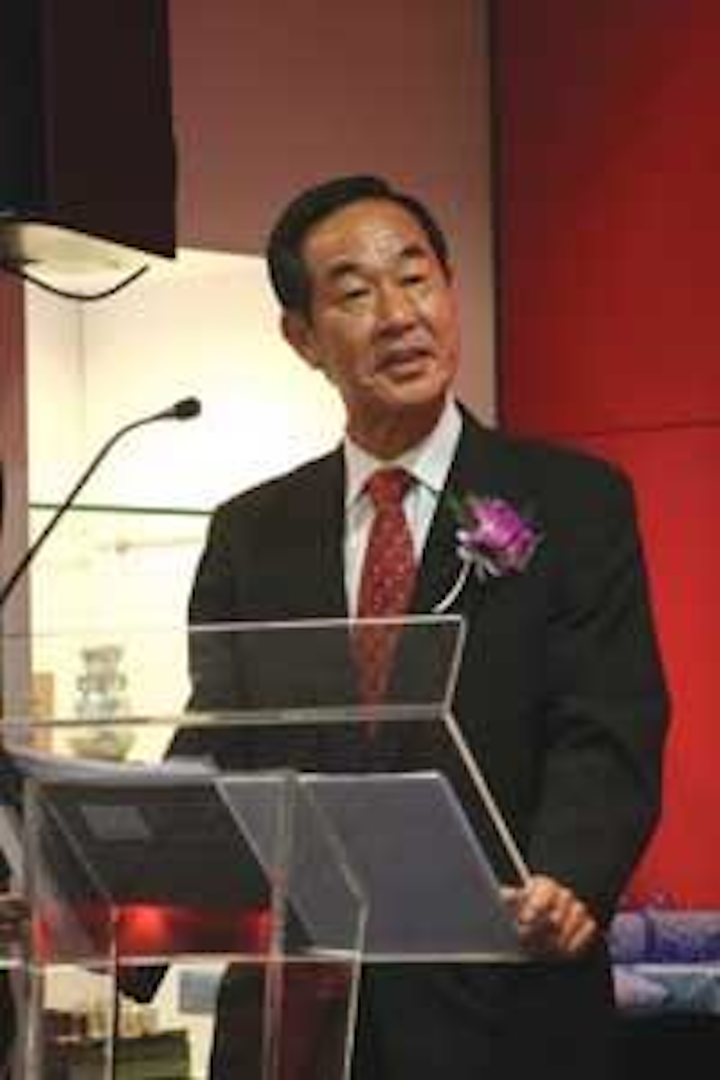 MODEC's Yamada sees promising future
Gurdip Singh, Contributing Editor
Mitsui Ocean Development & Engineering Co. Ltd. Inc. (MODEC) expects to build one-third of its FPSOs and FSOs as newbuilds, despite a very challenging environment and amidst rising costs at shipyards.
Kenji Yamada, president and CEO of MODEC, says he has ruled out building FPSO/FSO units on speculation. Instead, Yamada says, his company follows a strategy of working in cooperation with clients on confirmed projects and shipyards' commitments.
Contracts, present and future
The yards are a critical factor for several reasons, Yamada explains, noting that the cost of building a new FPSO/FSO has increased by as much as 50% in the past two to three years. Though the rising cost is offset by a similar increase in time charter rates due to strong demand, there still are concerns about uncertainties on raw material supplies and prices.
Yamada believes that a newbuild should be based on a long-term contract of 10-30 years. Despite rising operational costs, MODEC prefers long-term contracts, Yamada says.
With that said, two-thirds of the FPSO/FSO vessels MODEC plans to build will be conversions of existing tankers and vessels.
Yamada says there are several factors to consider when deciding between a newbuild and a conversion. One is the time and deadline set by the client for the vessel and another is the urgency of developing a field. If a field is to move into production in 12-24 months, for example, converting a tanker into an FPSO/FSO would be more economical, Yamada explains. With the shipyards full with orders for the next five years, it would take a longer time to complete a newbuild.
"We are also focusing on marginal field development programs and already have one FPSO operating on a smaller Indonesian field," Yamada says.
MODEC's FPSOMV8 Langsa Venture, with 10,000 b/d of oil production and 300,000 bbl of oil storage, has been operating on Indonesia's Langsa field since Nov. 2001.
The next marginal field FPSO is likely to be the M Venture 1, which was released at the end of July 2007 by ConocoPhillips from the Elang/Kakatua/Kakatua North oil field in the Timor Gas joint petroleum development area. MODEC is refurbishing the FPSO and has signed a letter of intent for deployment on the Puffin 10 field off Australia in 1Q 2008, with production starting shortly thereafter.
Almost half of MODEC's FPSO/FSO units will be refurbished, refitted, and re-deployed in the future, Yamada says, adding that the company expects to decommission some of its aging units.
Yamada sees little change in future time-charter contracts given the higher cost of building and converting FPSO/FSO units.
"Clients do not like to change the contract terms," Yamada says, adding that usually operators will agree to adjust increases in operational and spare part costs during the contract terms.
MODEC expects to enjoy higher earnings by redeploying existing units, given the strong time charter rates and the company's lower level of investment in the facilities.
Yamada is wary of the competition but points to past disappoints for shipyards and shipping companies that ventured into FPSO/FSO business and failed.
"It seems like an easy business, but it depends on the project management, implementation, and execution team," Yamada says.
Comparatively, Yamada says, MODEC is a strong company, having built 26 FPSO/FSOs since 1985 and developed expertise in the field. MODEC began designing and building construction vessels in 1968 and added jackups to its repertoire in the 1970s. MODEC also works on tension leg platforms and has a proprietary design for a semisubmersible. The company owns and/or operates 11 FPSO/FSOs in Southeast Asia, Australia, offshore West Africa and Brazil, and in the Gulf of Mexico.
Yamada's goal is to make MODEC the number one global FPSO/FSO company. The company already has a lead in the Asian FPSO/FSO business and is investing $1.6 million in a new regional office in Singapore. The 250-member engineering and operation team in Singapore will grow as MODEC expands in the region, Yamada says, noting that expansion has already begun with the addition of theStybarrow Venture MV16 FPSO.
TheStybarrow Venture MV16 will work in 825 m (2,706 ft) of water in permit WA-255-P(2) in the Exmouth sub-basin, 65 km (40 mi) off the northwest coast of Australia. The unit is to have a storage capacity for 900,000 bbl of oil, a total liquid processing capacity of 100,000 b/d, crude production capacity of 80,000 b/d, and gas production capacity of 45 MMcf/d.
The FPSO is scheduled to produce first oil in 1Q 2008.
International projects
MODEC has a contract for engineering, procurement, construction, operation, and maintenance for theBHPB Pyrenees FPSO, which is under construction in Australia and is scheduled to produce oil from the first half of 2010.
The company also has a number of time charters in place. One is in Vietnam for theSong Doc FPSO, now under construction. First oil is expected by mid-2008.
A second time charter in Vietnam is for theRang Dong FSO, which is to begin producing oil in 3Q 2008.
Two time charters in place with Petrobras include theOpportunity Oil FPSO, which is to see first oil in 4Q 2008, and the Cidade de Macae MV15 FSO, which is expected to produce first oil in the second half of 2007 offshore Brazil.