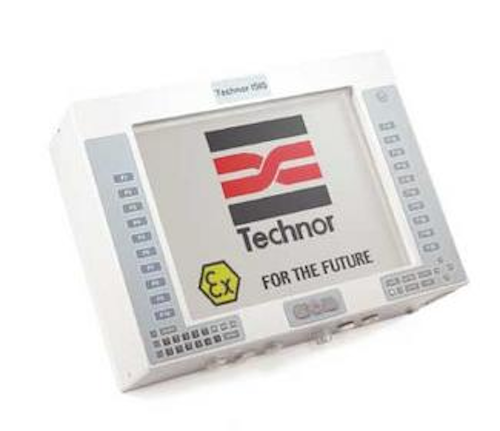 Technor, the producer of EEx and other high-end products for the offshore, maritime, and process industries, is looking to expand its worldwide sales. The Stavanger-based company has grown in recent years, both organically and through international acqui-sitions, increasing its total revenues fourfold since 1997. Now it has set itself the ambitious target of raising them from an expected NKr 600 million this year to NKr 1.2-1.5 billion by end-2004, largely through boosting exports to western Europe, the Middle East, and the US.
The US activities will be managed from Houston, where Technor aims to strengthen its presence and provide a more attractive customer offering, says Executive Vice President Frank Blaker. The company has agreements in Houston with EEx Electrical Sales and Talon Technical Sales. It is now looking for a partner in the Houston area with service facilities that would allow it to offer its products to new markets and take on product development, certification, assembly, maintenance and repair.
Onshore plants in the US represent an attractive business opportunity for Technor, and several operators have shown interest in its EEx products. The company needs to make further adjustments for this market, such as supplying its products with the UL certification used in the US, Blaker says. Having to date concentrated on the high end of the market, the company may over time consider delivering a broader range of qualities to match the prevailing industry standards and demands.
null
Technor, whose core businesses are electro-mechanics, electro-optics, active fire protection, and flow assurance, invests heavily in product development and certification. Among its latest EEx products are PC solutions for hazardous areas, including the compact and flexible Technor ISIS 7/8/900 EEx d PC, and PC front-end line for zones 1 and 2. Technor ISIS, the company's UK subsidiary, which specializes in human-machine interface systems for hazardous environments, makes these systems.
The company's French subsidiary, SNRI, is a world leader for the supply of cryogenic valve products for LNG carriers, such as cargo handling valves. Technor sees potential in developing some of these products for the offshore industry, e.g., globe and gate valves for use in high-pressure, high-temperature wells, Baker says.
Another acquisition that has taken Technor into new product areas is Simrad Optronics, a Norwegian company that develops and manufactures electro-optical instruments for the oil and gas, petrochemical, and defense industries, including infrared and anaesthetic gas detectors. ScanArmatur, another Norwegian subsidiary, supplies valve technology, flow control, and fire protection systems for the oil and gas, marine, and process industries.
The company has made a breakthrough in the increasingly important North Sea repair and maintenance market by winning a four-year frame contract worth an annual NKr 15 million from ConocoPhillips Norway.